Your chance to win tickets to see Sarah Millican!
We are excited to be holding a raffle with the prize being tickets to see superstar Sarah Millican at the Bristol Beacon on her Late Bloomer tour! Tickets are for Friday the 5th of July 2024.
We have two sets of two tickets to be won.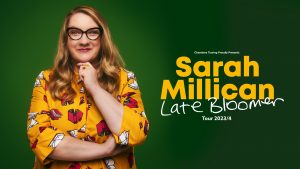 Late Bloomer Tour
When Sarah Millican was a bairn, she wouldn't say boo to a goose. Quiet at school, not many friends, no boobs til she was 16. Now? NOW she is loud, with good friends, a cracking rack and goose booing all over the shop.
In Late Bloomer, Sarah's brand-new stand-up show, she explores how one became the other. Plus, lots of stuff about dinners and lady gardens. Come along, laugh at her, with her, beside her.
Buying your raffle tickets
Tickets are £1 each and sold in books of 5. To buy your raffle tickets you can either call our main office on 0117 3224885. Alternatively, follow the link below or use the QR code to purchase your tickets electronically.
Link to buy your raffle tickets to win a chance to see Sarah Millican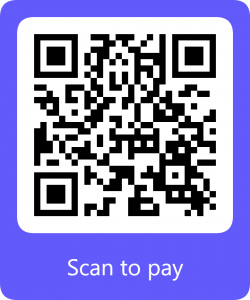 The winners will be drawn and announced on the night of our comedy night Blindingly Funny! on the 6th of February 2024. For more information about the event follow the link below.
We are grateful to Chambers Touring who have kindly donated the tickets. You can find out more about them on their website www.chambersmgt.com/tour/

Full terms and conditions of this draw can be found on our Blindingly Funny website page
Good luck!