Take on 250 Challenge
New Year is the perfect time for a fresh start. So why not push yourself with a challenge and brighten up your January.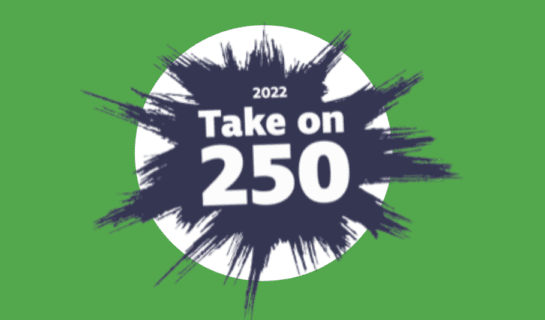 Every day in the UK, 250 people begin to lose their sight, and that's why we need you to Take on 250 for Sight Support west of England and Wiltshire Sight.
Take on your own challenge and get that great sense of achievement, while helping us by raising money to support our work.  You could choose a new challenge and try something new, or take on something you love. The idea is to  complete 250 of whatever you take on as your challenge.  You can Take on 250 as an individual, or with a team of friends, family or colleagues. You also get to choose your own fundraising target; we just ask you to raise as much as you can.
Whatever you do, join us and make a big difference to people facing sight loss in the South West and Wiltshire.
How it works:
From Saturday, 1 January 2022 to  Monday, 31 January 2022 undertake the Take on 250 challenge for Sight Support West of England and Wiltshire Sight.

Choose your challenge: walking, running, cycling or swimming; cake-baking or singing; dancing or knitting – it's all up for grabs!
Decide your 250 goal: it could be 250 minutes, involve 250 steps or laps, 250 repetitions or creating 250 items.
Pick a timeframe that suits you – complete it all in one go, spread it across January, or anything in between
Choose your fundraising target. We suggest you aim to raise £100 but it's up to you, just raise as much as you can.
Challenge inspiration
The possibilities are endless for your Take on 250 challenge. Below are some ideas to get you started, whatever your age, interests or fitness levels:
Bake 250 cupcakes
Run or walk 250 laps of your local park
Build a 250cm Lego tower
Do 250 minutes of yoga
Cycle 250 miles
Knit 250 items
Complete 250 laps of an assault course in your garden
Climb your stairs 250 times
Complete 250,000 steps over three weeks
Sing 250 song requests
Swim 250 laps of your local swimming pool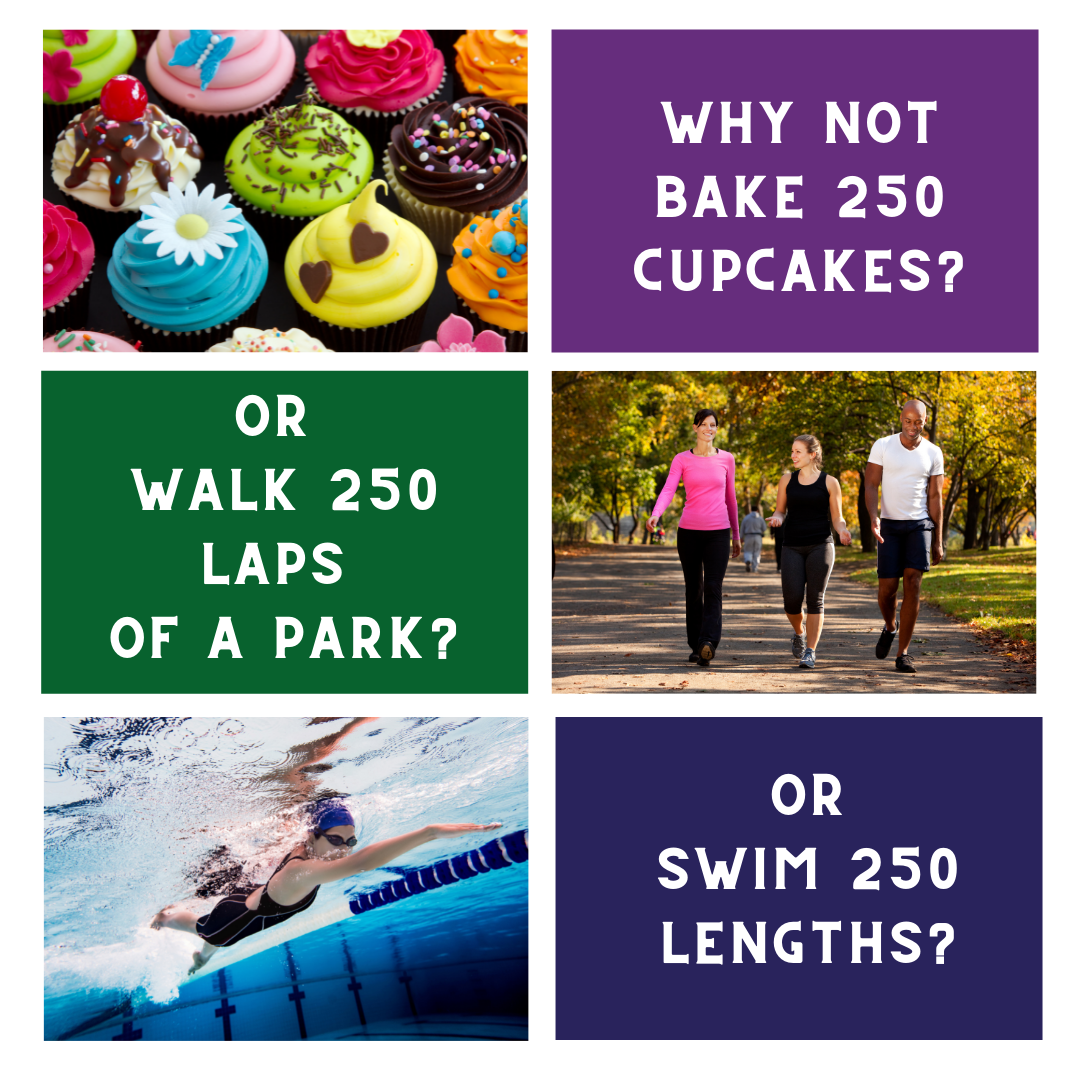 How your fundraising helps
Funds raised for us will help us with our work out in the community with those experiencing sight loss. As a small independent charity, we receive no statutory funding for our core work and rely on the generosity of our supporters. As a result, every penny raised by our supporters really does make a big difference to the services we can offer.
Sign up for Take on 250 at our Just Giving page
Take on 250 for Sight Support West
If you would prefer to fundraise solely for Wiltshire Sight please sign up here
Take on 250 for Wiltshire Sight