Exciting Retail Announcement
Sight Support Charity Shop and Consultation Hub to open this year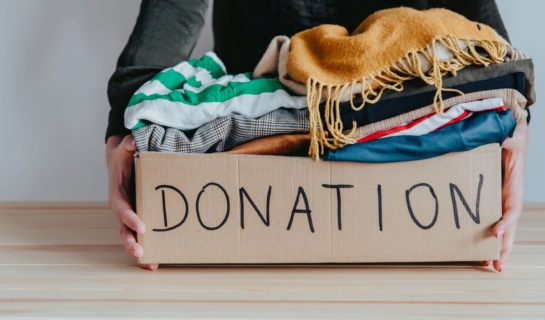 Sight Support is aiming to open a few shops across the region which can also act as hubs for services and consultations. The initial challenge was to find the right location for our first charity shop, before moving on to strategies for generating donations and recruiting and training volunteers.
This is an exciting time for us. Making a success of the shops will create a new income stream that will assist the charity in becoming more sustainable and help ensure we continue to provide services for years to come.
The exciting news is that we have located a site in Salisbury which will open under the banner of Wiltshire Sight, our partner charity. The premises are large enough to be able to include a consultation room for sight loss advice and services, and the unit will also stock a range of sight loss aids, including kitchen equipment, magnifiers and lighting options. If all goes to plan, this is a model we would look to replicate for our clients across Bristol, Bath and South Gloucestershire.
So why retail?
Charity shops provide a strong and stable source of core income for charities across the country. They are a staple on high streets across the UK, fiercely championed by customers and supporters. Having a presence on the high street can help us raise awareness of our charity and some of the issues faced by the VI community.
Charity shops can reuse or recycle more than 90% of donated clothing, over 90% of donated books and 85% of donated electrical goods. By boosting re-use and recycling, charity retail helps to reduce waste that ends up in landfill.
Our aim is to also use our shops as consultation hubs, providing a safe and secure environment where our Sight Loss Advisors can provide information and guidance and demonstrate resources.  In addition to traditional charity retail items, the store will supply some of the most commonly used daily living aids. These include simple technology and gadgets that are useful to our visually impaired clients.
Where are we now?
We have already received a fabulous number of donations to help stock the first shop –in fact, we have had such a huge response that we are pausing donations because we have run out of space to store them!
We hope to have the new premises open by the start of November. Lots of work to do, but exciting times. Watch this space!
For more information about how to make donations please contact jo.hindle@sightsupportwest.org.uk.
To help get our exciting journey started, we are seeking charity shop volunteers to support the shop's daily activities.  If you are interested in a volunteering role please contact our Volunteer Coordinator becs.thurgur@sightsupportwest.org.uk.
More news articles
Sight Support and Wiltshire Sight are very pleased to announce that starting in 2022 and proudly sponsored by Optelec UK, we will be holding four large exhibition events every year. We hope that these will become the annual 'not to be missed' events for all those living with sight loss in the region.