Free Sighted Guide Training Session as part of Bristol Walk Fest
Could you help a blind or partially sighted person to get out and enjoy leisure walks?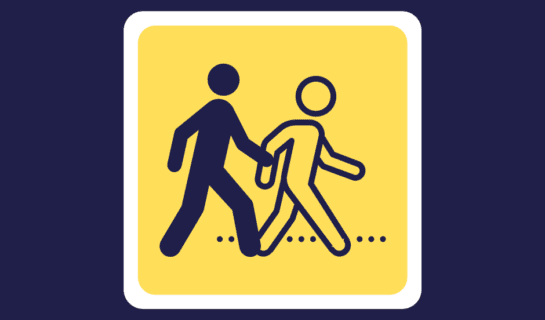 This year Bristol Walk Fest is back! The month-long celebration of all things walking throughout our beautiful city will take place from the 1st to 31st of May 2022.  We all know just how good walking can be for your physical and mental health, as well as offering the potential to make new friends and enjoy the beautiful countryside around us. This feels more important than ever. So as part of Walk Fest we wanted to try and make walking more accessible to blind and partially sighted people. We are offering a free session on how to be a sighted guide. Sight Support can offer all the training and information needed to become a confident sighted guide, enabling another person to get out and enjoy the great outdoors.
If you, or someone you know, would like to undertake this training, join our Sighted Guide Training Session on the 20th May – 11.00 am to 12.30 pm. We are offering the training indoors at The Arnolfini, (Bristol BS1 4QA)
Please call or email to book your place or for more details:
To find out more about Walk Fest follow this link Bristol Walk Fest
More news articles
Sight Support Bristol office Find our Bristol resource centre at the Vassall Centre, Gill Avenue, Fishponds, Bristol BS16 2QQ. We have many resources on display and our Sight Loss Advisors...