Making Tech Work for You – Online Shopping
Communication and technology

tags

Health & Wellbeing

tags

Managing at home

tags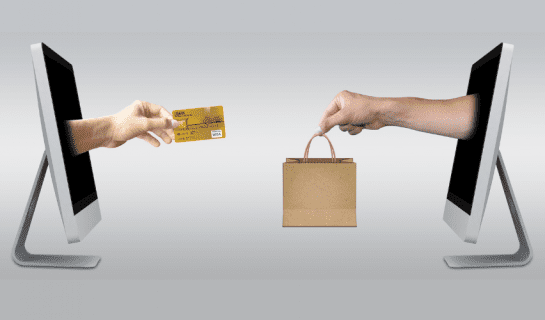 Marc Gulwell, our Sight Loss Advisor Manager writes about how shopping online has helped him.
As someone registered blind, one of the most difficult things I have found to do is food shopping, an everyday task that most people take for granted.
My experience in supermarkets is of aimlessly walking around trying to figure out what aisle I am in or where on the shelf an item is. It doesn't help that everything seems to look the same with colourful packaging.
When I have asked a member of staff for help they have not always been that helpful. Often, they do not understand my needs, or point and say 'it is over there'. That magical place that no blind person has ever been able to find! Or they turn and shoot off expecting me to follow them – usually within seconds I have lost them.
The advent of online grocery shopping however has made this task far more pain-free for me. If you have sight loss and use a computer or a smart device, food shopping has never been easier.
Here is my step-by-step guide to food shopping online.
Firstly, choose your supermarket. Different supermarkets have different collection and delivery options depending on area. If you don't know which one delivers in your area, then ask your local store, or ask your Community Sight Loss Advisor for help finding the right one. With online shopping you can access all the usual offers and rewards schemes that are available in-store.
Next you will need to create an account. Once registered, you can start browsing the virtual shelves.
The best place to start is to book a time slot for delivery (or collection in store if you prefer). You will be able to choose a day and time that suits you. This is normally within a two-hour window. There is usually a minimum order amount and delivery fees vary between supermarkets.
Now start shopping. Just as if you were walking the aisles in-store, each area of the shop is organised in departments. So, if you are looking for frozen food, you can go direct to the frozen food section. From there, items are broken down into sub-categories, making it easier to find what you are looking for.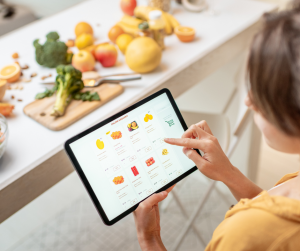 Alternatively, you can use the website's search bar to find items. The search function even lets you write a whole shopping list at once. Next choose the amount of the item you want and add to basket.
Once you are happy you have everything, you are all set for the virtual checkout. No need to empty a trolley onto a belt or to worry about the self-service till which I find impossible as a blind person. You will need to enter your credit or debit card details, or some supermarkets allow you to pay with other methods such as Google Pay, Apple Pay or PayPal.
If you have chosen the delivery option, you can sit back and relax, in the knowledge your groceries will be with you soon. When they arrive there are sometimes substitutions if an item you ordered was out of stock. You will be told what they have sent instead, and you can reject it if it isn't suitable.
The driver is also able to bring the shopping into your house for you or, if you prefer, you can take things from your doorstep. Supermarkets are phasing out the use of plastic bags so shopping might arrive in trays.
If you have decided to collect your groceries, there will be a dedicated area of the store to do this. If someone is collecting on your behalf, they may need a copy of your order number, so forward them the email confirmation you receive.
So, you are now done and can put your feet up! Food shopping has never been easier for those with little or no sight!