Groups and community
Get your group involved in supporting our charity
We are lucky to have support from lots of different community groups across the region.  This year we've been supported by Rotary clubs, churches, schools and hobby clubs including the Salisbury darts league and (pictured) the Wiltshire Toy Model Club.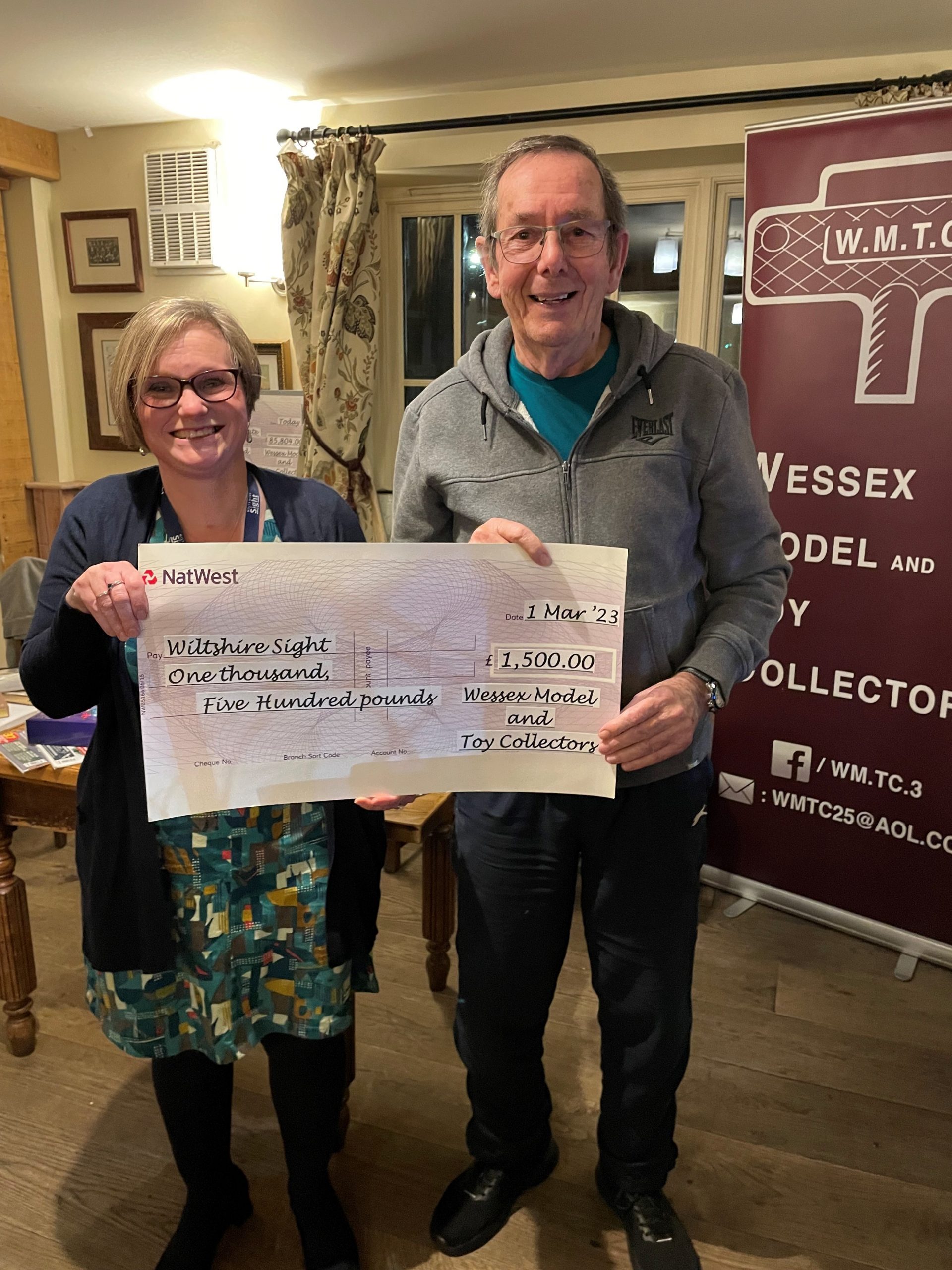 Groups can be a brilliant source of funds for local organisations like ours.  And fundraising can be a great source of fun for your group!
We can support your fundraising in lots of ways, including our volunteer speakers, who offer a rich range of free talks to interested groups. From life as a Paralympian to being a campaigning beauty queen living with sight loss, our volunteer talks will definitely entertain your group.  And the talks give a true picture of what living with sight loss is really like and the solutions that are available.
These talks are free, although we do of course welcome a small donation towards our work.  As this is a volunteer service, talks might not be available on all dates or in all areas, but please do contact us if you'd like to find out more.
If we can't arrange a speaker, we can talk to you about leaflets, video messages or collection boxes to support your event.