Visible Magazine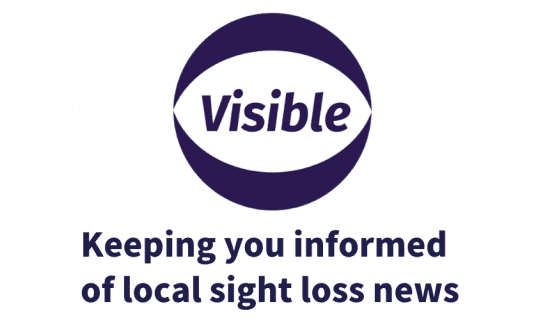 We produce a magazine twice a year called Visible, it is full of interesting news and articles related to sight loss and our charity. We cover:
Updates on  what we are up to as a charity.
Events or new services that are coming up.
Getting to know our staff and volunteers.
Practical tips and tricks for living with sight loss.
Articles that address the psychological and emotional impact of sight loss.
Your stories, read about how other people manage with sight loss.
We provide the magazine in different formats; we make a large print physical copy that we send out in the post, a PDF with interactive links as well as a plain text Word document version that is emailed out and we also have an audio version that is sent out on a USB in a pouch which allows you to send it back to us.
Visible magazine is the newsletter for both Sight Support West of England and Wiltshire Sight. We are separate charities, but we work closely together, to ensure people get the best service wherever they are in the region.  Writing one magazine for the whole region helps both our charities save time and money.
If you would like to receive the latest edition of Visible call us and we can add you to our mailing list.
You can access our PDF and Word versions of back issues below, we also have the audio files linked below for some of our editions.
Winter 2022 / Spring 2023
Visible – Winter 2022 / Spring 2023 (PDF version)
Visible – Winter 2022 / Spring 2023 (Word Document)
Summer / Autumn 2022
Visible – Summer  / Autumn 2022 (PDF version)
Visible – Summer / Autumn 2022 (Word Document)
Visible – Summer / Autumn 2022 (Audio file)
Winter 2021 / Spring 2022
Visible Winter 2021 / Spring 2022 (PDF version)
Visible Winter 2021 / Spring 2022 (Word Document)
Summer / Autumn 2021
Visible – Spring / Autumn 2021 (PDF version
Visible – Spring / Autumn 2021 (Word Document)
Winter 2020 / Spring 2021
Visible – Winter 2020 / Spring 2021 (PDF version)
Summer / Autumn 2020
Visible  – Summer / Autumn 2020 (PDF version)
Winter 2019 / Spring 2020