Sight loss awareness
Training on how to provide accessible services for visually-impaired people.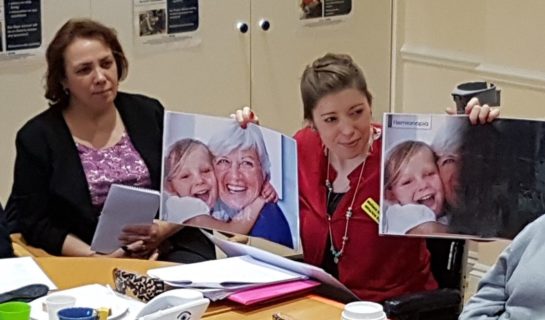 Training for companies and organisations
Blind and partially sighted people come up against many barriers in life.  Perhaps it's information not being available in an accessible format such as large print, electronically via email, audio or Braille.  Or facing issues when visiting cafés and bars, supermarkets and high street shops.  Even just getting about and travelling on public transport can be a challenge.
Our friendly training will show your team how best to meet and greet, communicate with and guide a blind or partially sighted person.
Sight loss will affect 1 in 4 of us during our lifetime.  Our training will help you create a welcoming environment for everyone.
Tailored training
We can adapt our training for your business or team.  We'll talk to you about your needs and business, and then agree what we should cover.
Topics can include:
Effective communication with blind and partially sighted people.
Recognising the main visual impairments.
Understanding the impact of visual impairment on access to information and mobility.
The personal experience of being visually impaired.
The barriers blind and partially sighted people can face in their daily lives.
How a guide dog can help.
How to guide a blind or partially sighted person appropriately; negotiating stairs, doors and chairs.
Our introductory course is normally about 2 hours, and can accommodate up to 20 people.
"Brilliant! Marc was so approachable, he talked about a sensitive and emotive subject with humour and self deprecation. It made us much more aware of the challenges people with sight loss face every day…things that we take for granted. Very informative and engaging."
Alex Symon, Bristol Rovers Community Trust
"On behalf of my team can I just say we found your course immensely valuable. It really aided our understanding of visual impairments. Many thanks again."
Roy Perret, Service Improvement & Development Manager, Wiltshire Police.
---
Training for Care Workers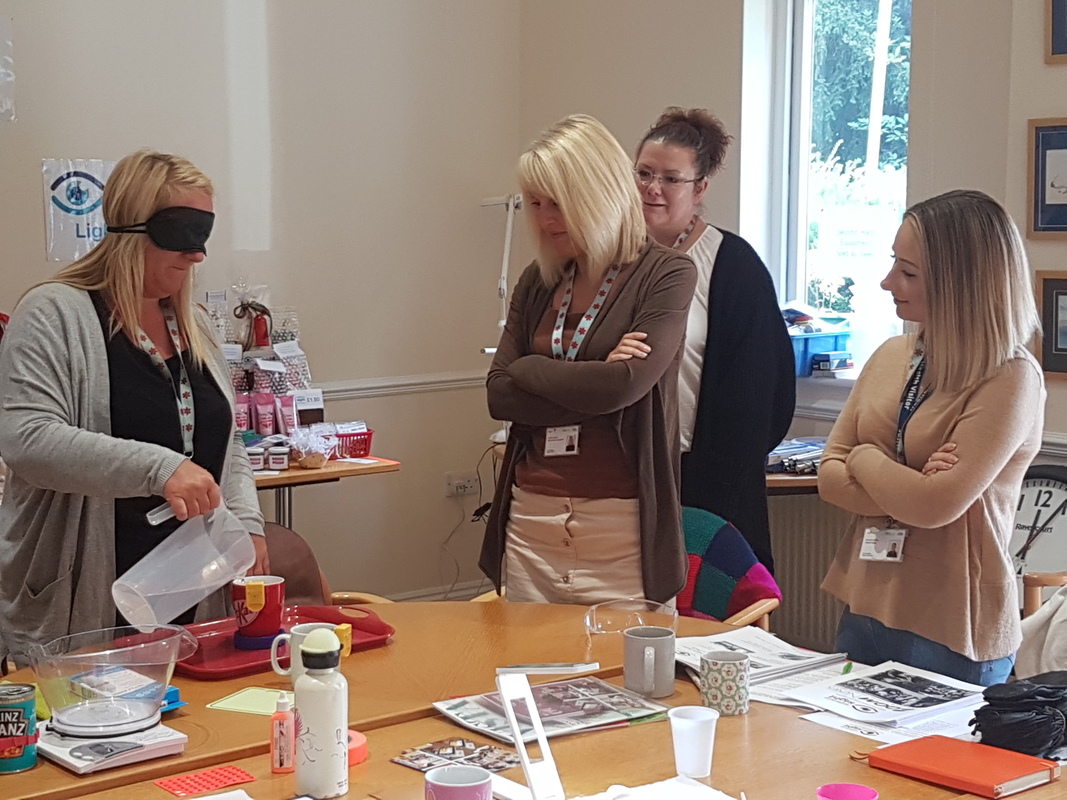 We also offer training for care workers and healthcare providers.  We demonstrate the impact of sight loss for your residents, and how to provide support.
Our research in 2017 showed that 50% of residents in Wiltshire care homes are visually impaired.  But 77% of care workers had never received visual awareness training.
Your course will cover all the areas in our standard training.  Plus, we will discuss how to support visually impaired people with daily living tasks, and how to increase independence of people in care with sight loss.
After our training at 14 care homes across the county:
94% of care workers agreed that it furthered their understanding of the needs of individuals in their care.
79% care homes reported an improvement in communication between staff and residents.
100% of care workers said they would recommend Sight Loss Awareness training.
"Very positive session, thank you. Our staff have shown a better awareness of sight loss issues and have adapted their practices with individuals in their daily lives."
Care Home Manager, Wiltshire
Find out more
To find out more about Sight Loss Awareness training, please contact us.
We also have volunteer speakers to talk to community groups and organisations.  These talks are free of charge, but of course we would appreciate a donation to support our work.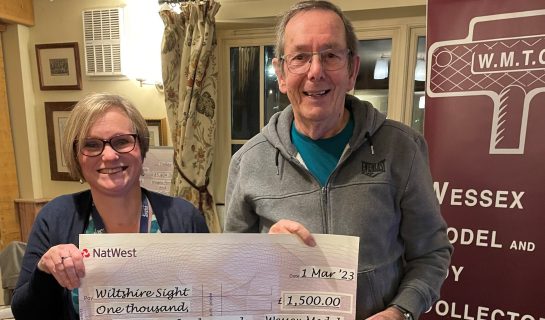 We are lucky to have support from lots of different community groups across the region.  This year we've been supported by Rotary clubs, churches, schools and hobby clubs including the...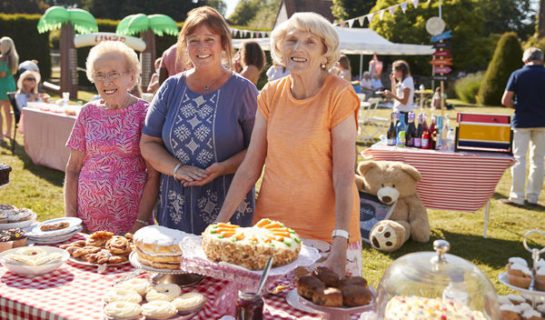 If you would like to raise money to help support our work, we'd love to hear from you. We can provide ideas, branded merchandise and support your activities.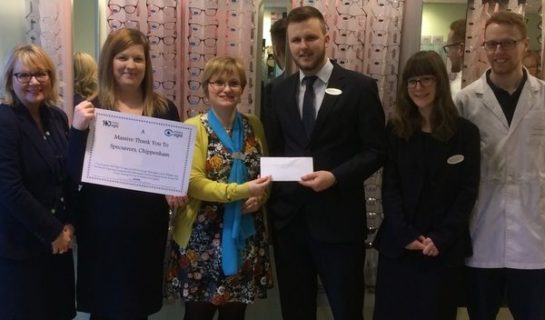 Support your local sight loss charity through fundraising, volunteering, or sponsorship.