Our Team
Use the menu on the right to find your local team
Meet our Insight Glos Community Sight Loss Team
Bev Dibdin – Community Sight Loss Advisor (Gloucester & Stroud)
Responsible for providing our Information, Advice and Guidance Service for people with sight loss in the Gloucester and Stroud districts of Gloucestershire. I am a Mum and a Grandma and have lived with sight loss since I was 12 years old. Helping sight impaired clients and being able to relate to them is a really rewarding role which I enjoy very much.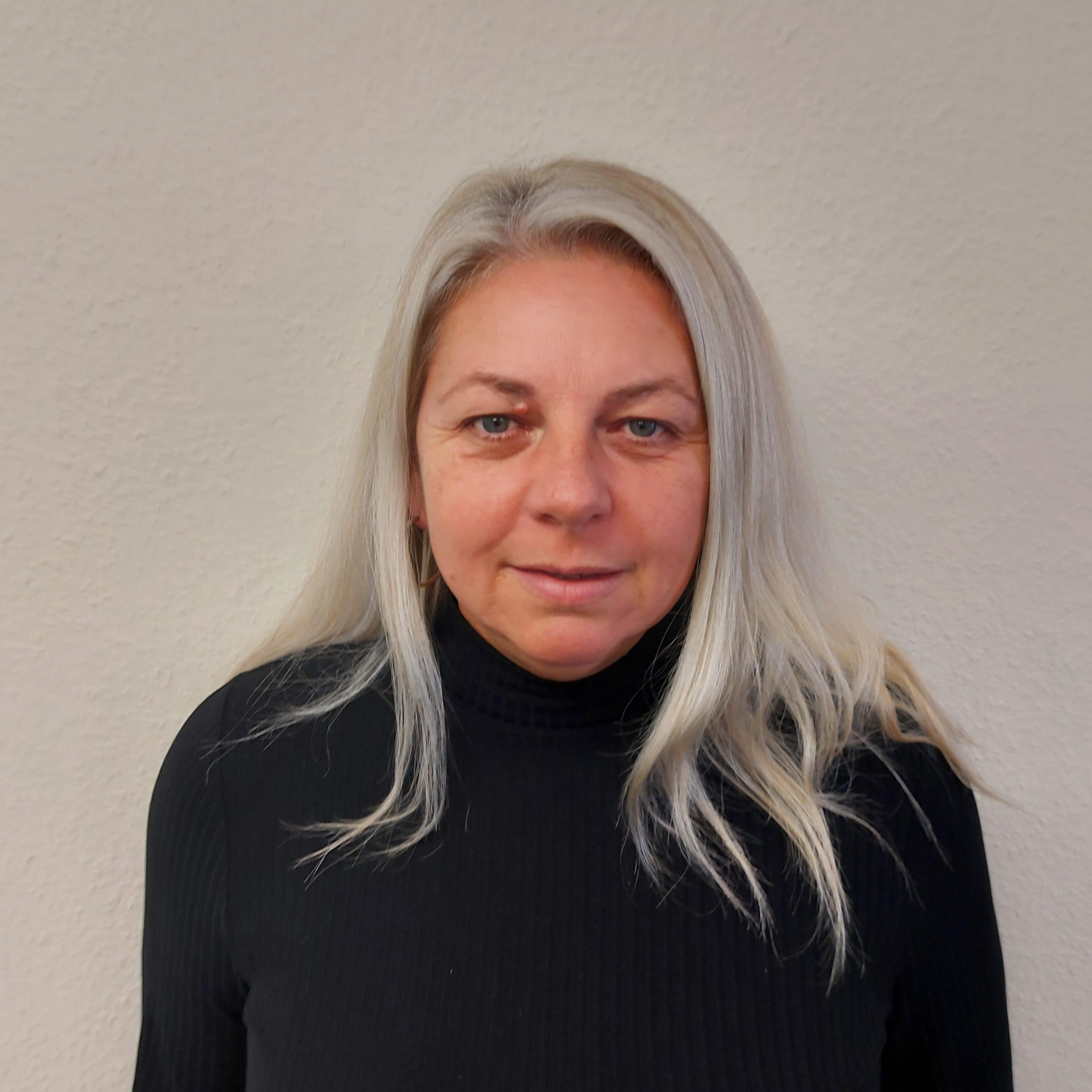 Mark Bailey – Community Sight Loss Advisor (Tewkesbury and Cheltenham)
Responsible for providing our Information, Advice and Guidance Service for people with sight loss in the Tewkesbury and Cheltenham districts of Gloucestershire. In my spare time, I enjoy traveling to different countries, visiting National Trust properties and socialising at local beer festivals.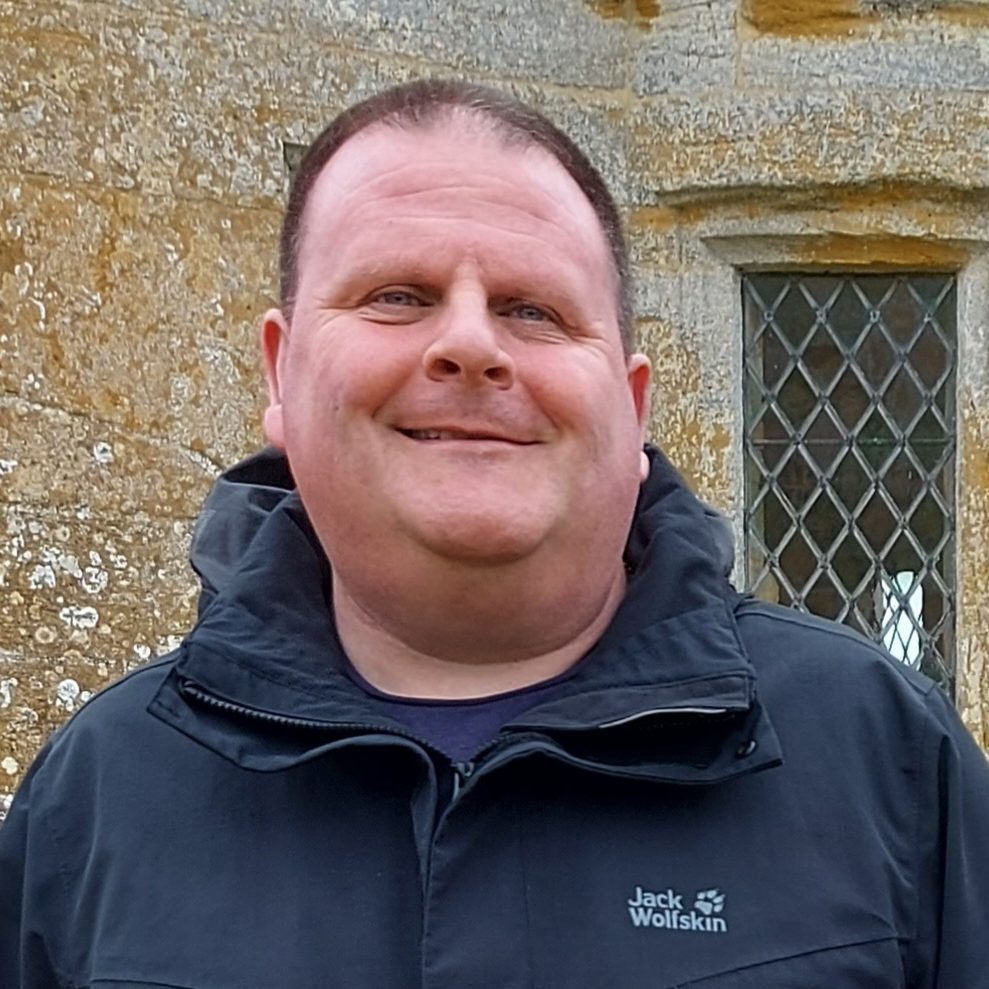 Steph McKeever – Community Sight Loss Advisor (Cotswolds)
I have worked for Insight as a Sight Loss Advisor since 2009. Outside of work I enjoy reading and going for walks and have completed a bachelor's degree in psychology with the Open University. Steph is responsible for providing our Information, Advice and Guidance Service for people with sight loss in the Cotswold district of Gloucestershire.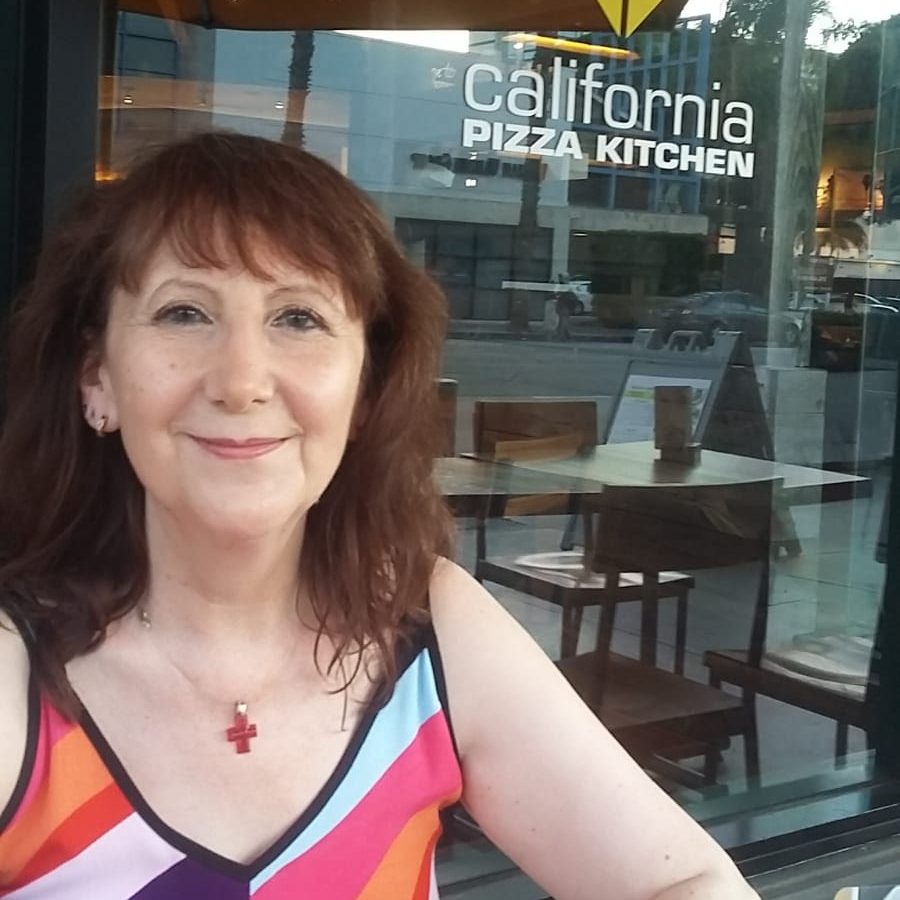 Mary Woolley - Relationship Fundraiser & CSLA Team Manager
I was registered sight impaired in 2004 due to bilateral uveitis and glaucoma, and at that point gave up my career as a teacher. Shortly afterwards, I volunteered at Insight and in 2006 became a Trustee. I joined Insight as a part time Grants Officer in 2018. More recently, I have become responsible for Fundraising. Do get in touch with me if you want to help! In my spare time I enjoy attending concerts, pub quizzes, meeting friends, playing bridge, traveling, and reading.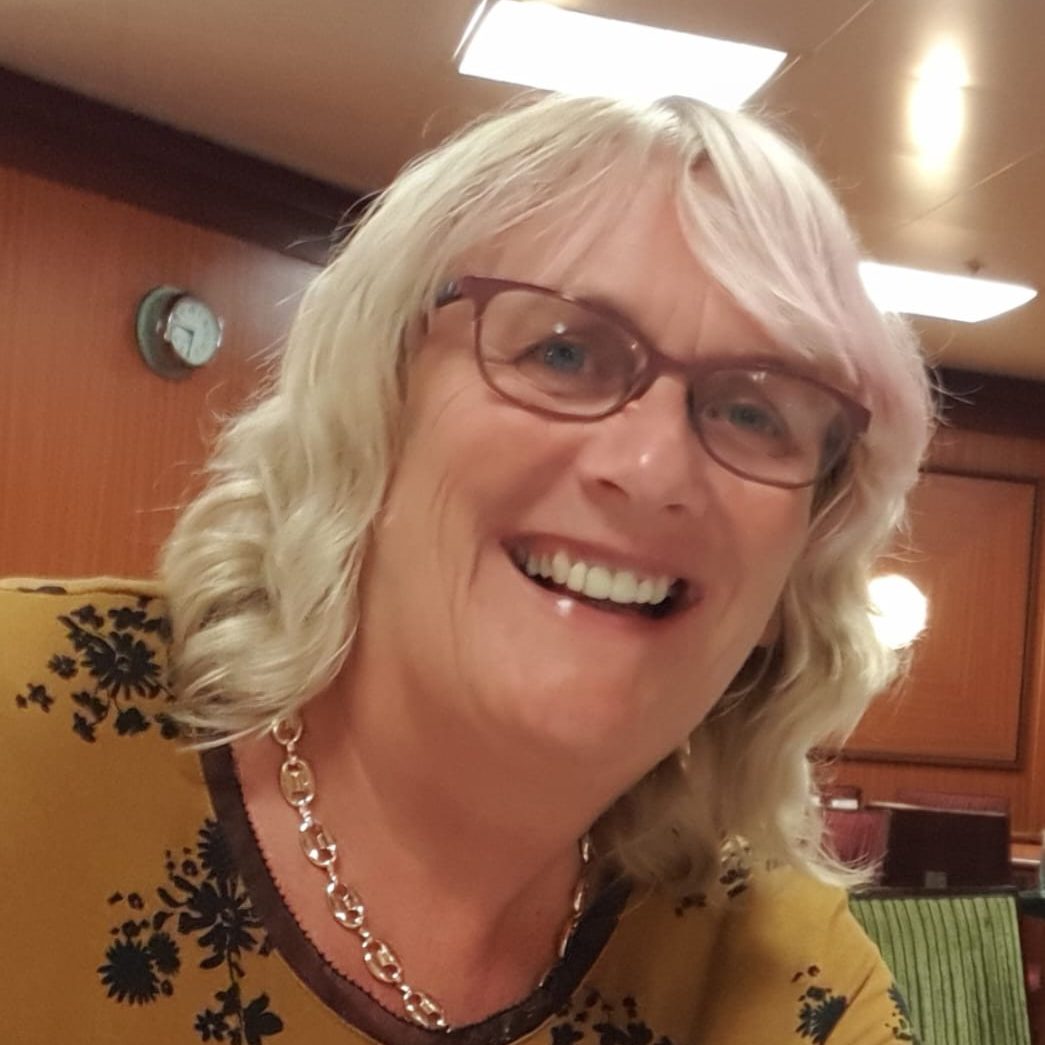 Meet our Bristol, South Glos and BaNES Community Sight Loss Team
Ivy Thomas, Community Sight Loss Advisor (BANES)
Ivy first joined the team in Bristol in Spring 2022 as a Reception and Services Support volunteer. Previously she worked at her local city farm Café, passionate about its mission to meet the health and social care needs of its community and to be an eco-friendly role model for hospitality businesses. Outside of work, she can be found playing dungeons and dragons, and probably befriending the dragons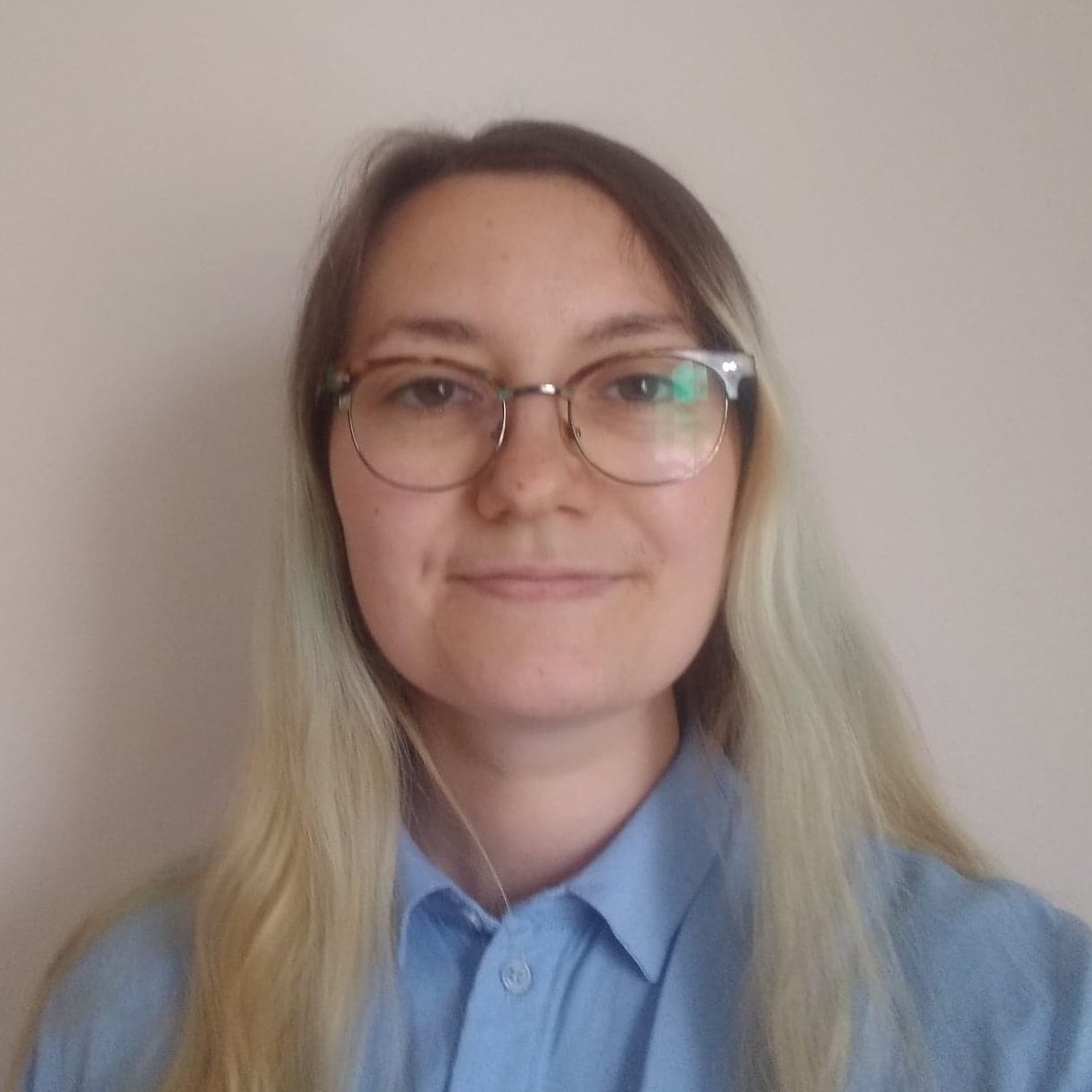 Marc Gulwell, Sight Loss Advisor Team Manager
Having lost his sight aged 19 due to Leber's Hereditary Optic Neuropathy, Marc was forced to change his career path and started working for Insight Gloucestershire aged 22. Ten years on and now in Bristol working for Sight Support, Marc is determined to ensure visually impaired people get the chance to access sports & social opportunities which he didn't have when he lost his sight. A keen sportsman Marc founded and ran the Gloucestershire Growlers Blind Cricket Team who after six years of playing won their league in 2017. Also, a keen 8 ball pool player, you can often find Marc competing against sighted opposition in the Bristol pool league.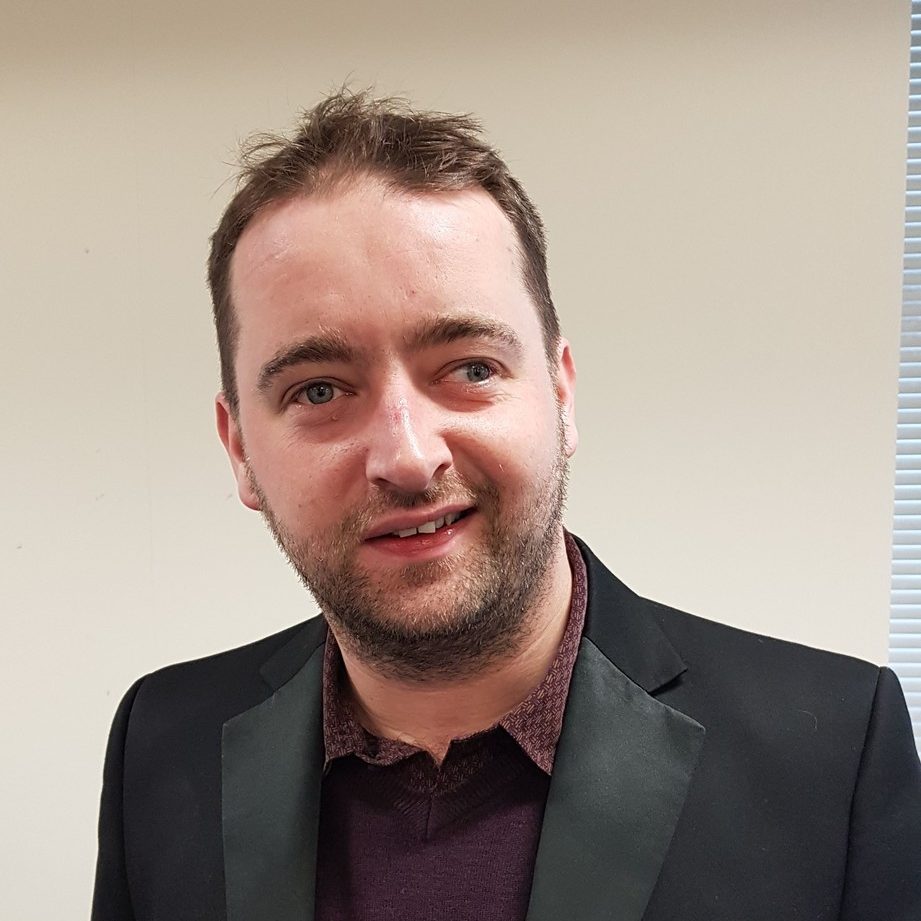 Charlie Meilton, Community Sight Loss Advisor (South Glos)
Charlie joined the sight loss sector having previously worked in customer services, and was incredibly excited to be joining our team! He loves working with people. A few years ago he helped set up a new youth group in his local community and still enjoys volunteering there. Charlie has lived in Wiltshire all his life and plans to move to Bristol. In his free time, Charlie enjoys taking the dog for a walk and playing board games with friends.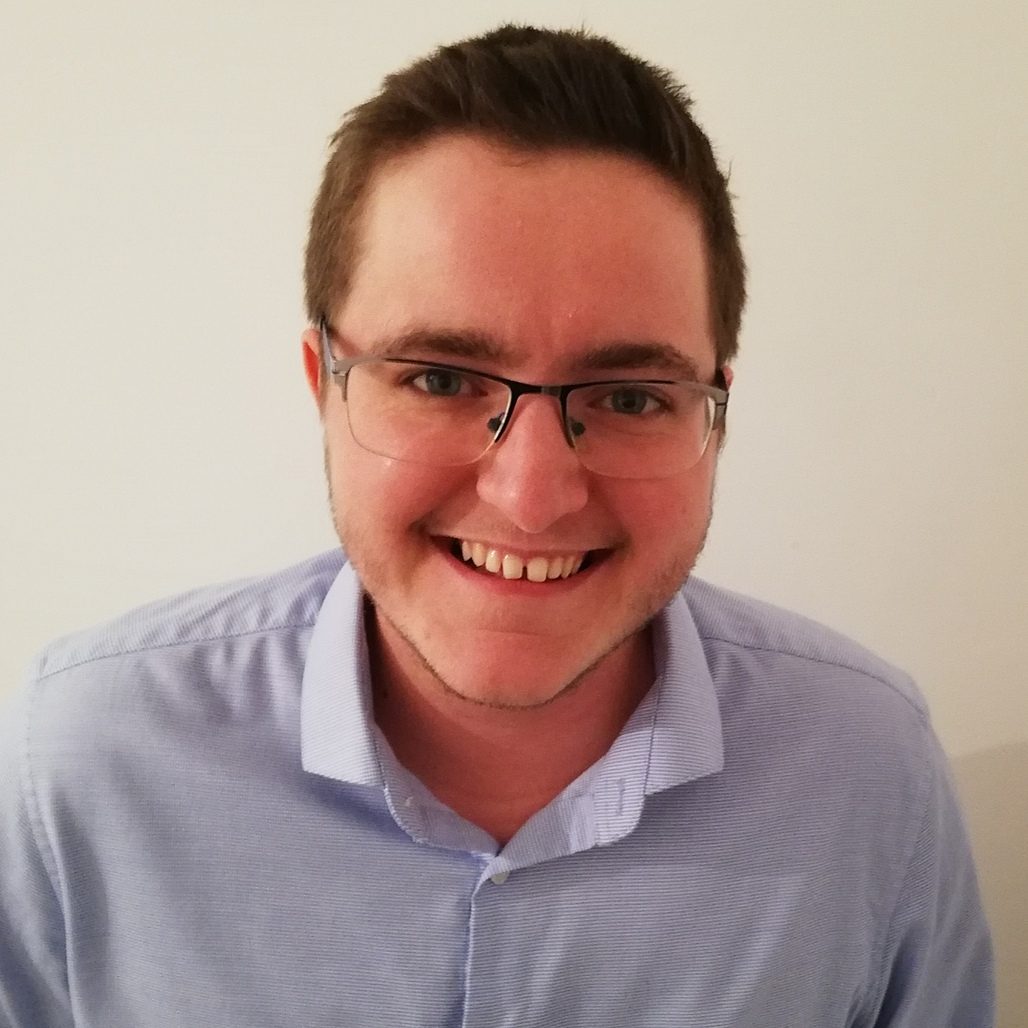 Paula Hickey, Rehabilitation Officer
Paula is originally from East London. She has worked as a Rehabilitation Officer in the Bristol and South Gloucestershire area for over 23 years with BRSB, Action for Blind People, the RNIB and now with us at Sight Support West. When not working she enjoys weekends away visiting friends and family all over the country and lots of walking along the coast and in the countryside.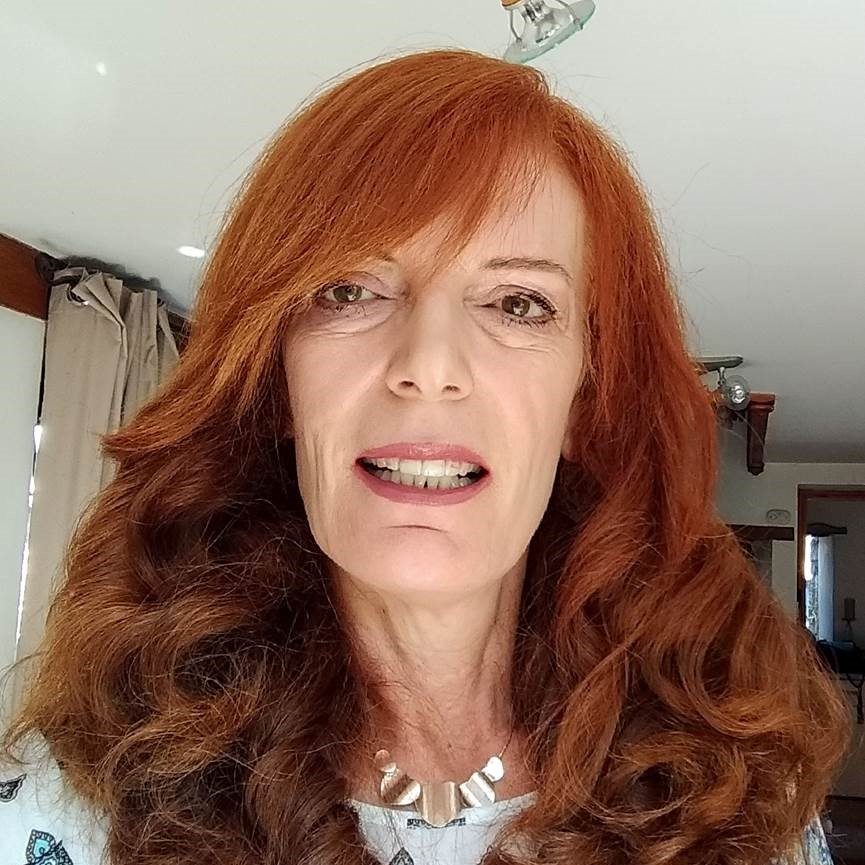 Zoë Austen, Rehabilitation Officer
Zoë has worked as a Rehabilitation Officer in the Bristol and South Gloucestershire area for over 24 years with Bristol Royal Society for the Blind, Action for Blind People, RNIB and now with Sight Support West of England.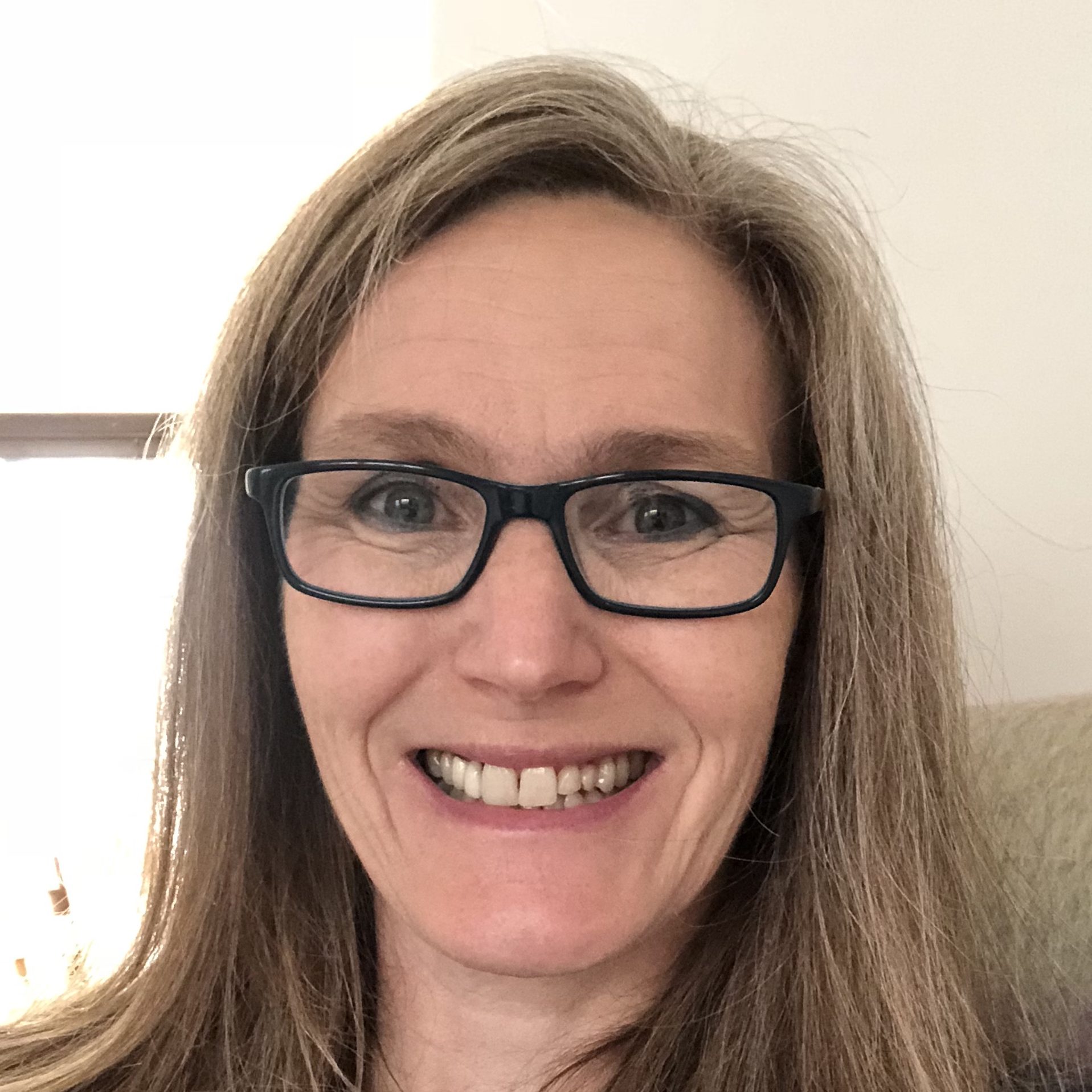 Meet our Wiltshire Sight Community Sight Loss Team
Alison Richmond, Community Sight Loss Advisor (South Wiltshire)
Alison joined the team in 2019 having worked in the charity sector with wounded, injured and sick serving armed forces, veterans and their families. After 20 years of being on the move Alison has now settled in South Wiltshire and enjoys anything to do with the outdoors.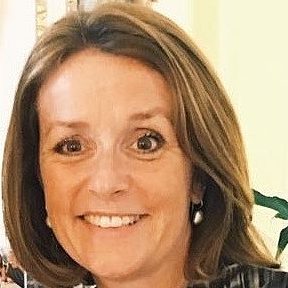 Sarah O'Rourke, Community Sight Loss Advisor (West Wilts)
Sarah joined Wiltshire Sight in 2015, and has done various roles during her time, including Assistive Technology and Resource Coordinator, Family Support Worker, and now Community Sight Loss Advisor. Sarah also leads on our support for children with sight loss and their families, including organising regular events and linking families for peer support. Outside of work Sarah enjoys spending time with her family, socialising and relaxing with friends.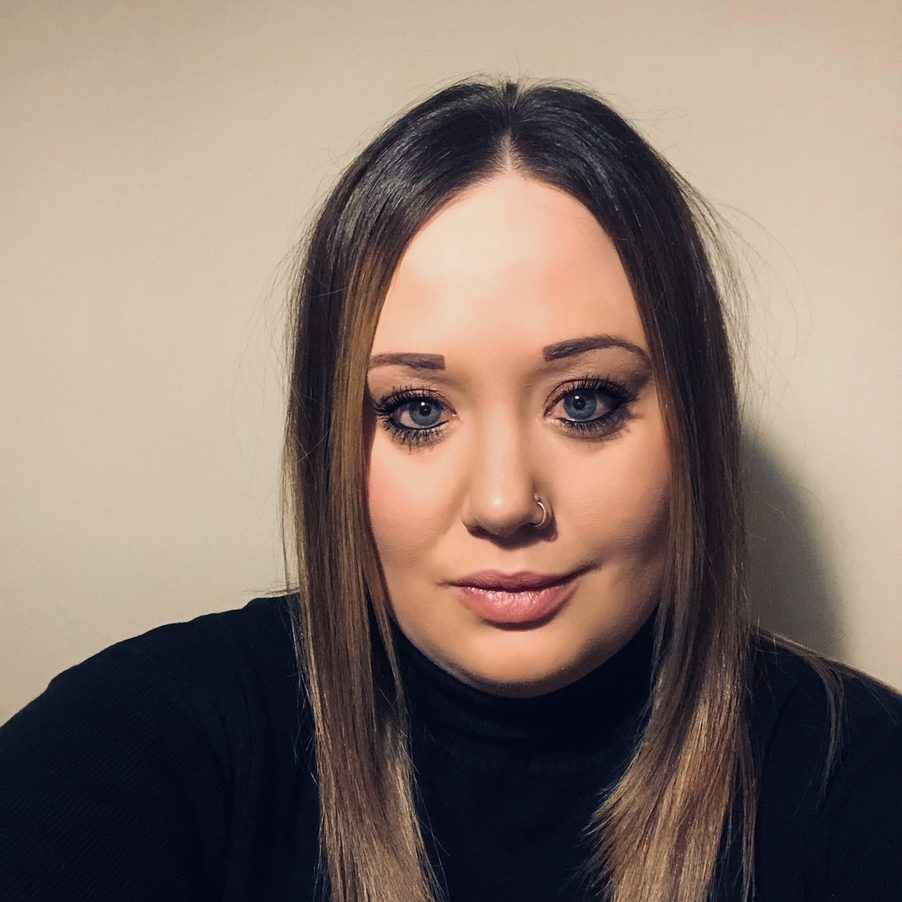 Claire Davenport, Community Sight Loss Advisor (Swindon and North)
Before joining Wiltshire Sight, Claire worked in the IT profession for many years, most recently in Computing careers outreach work with children and teachers. She has informally supported family and friends with their sight-loss issues and visual impairments and has encouraged the use of visual aids and assistive technology to improve their day-to-day living conditions. Claire volunteers for "Every Cloud" arts and crafts collective in Swindon and is a Pet Portrait artist.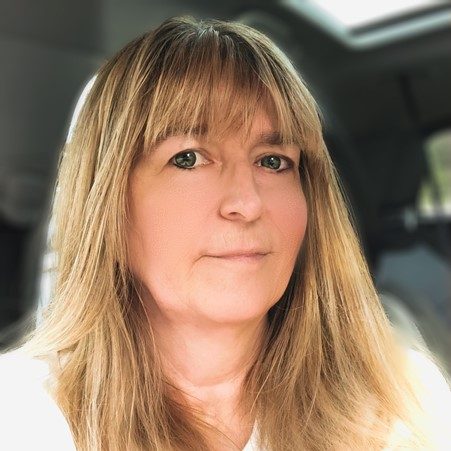 Jenny Spencer, Community Sight Loss Advisor (Mid Wilts)
Previously I have worked in Financial Services and for a Housing Association. I have lived in Wiltshire for nearly 4 years. In my spare time I enjoy going out and about in my campervan. I am also a keen dressmaker and enjoy making many of my own clothes. I currently have two guinea pigs as pets.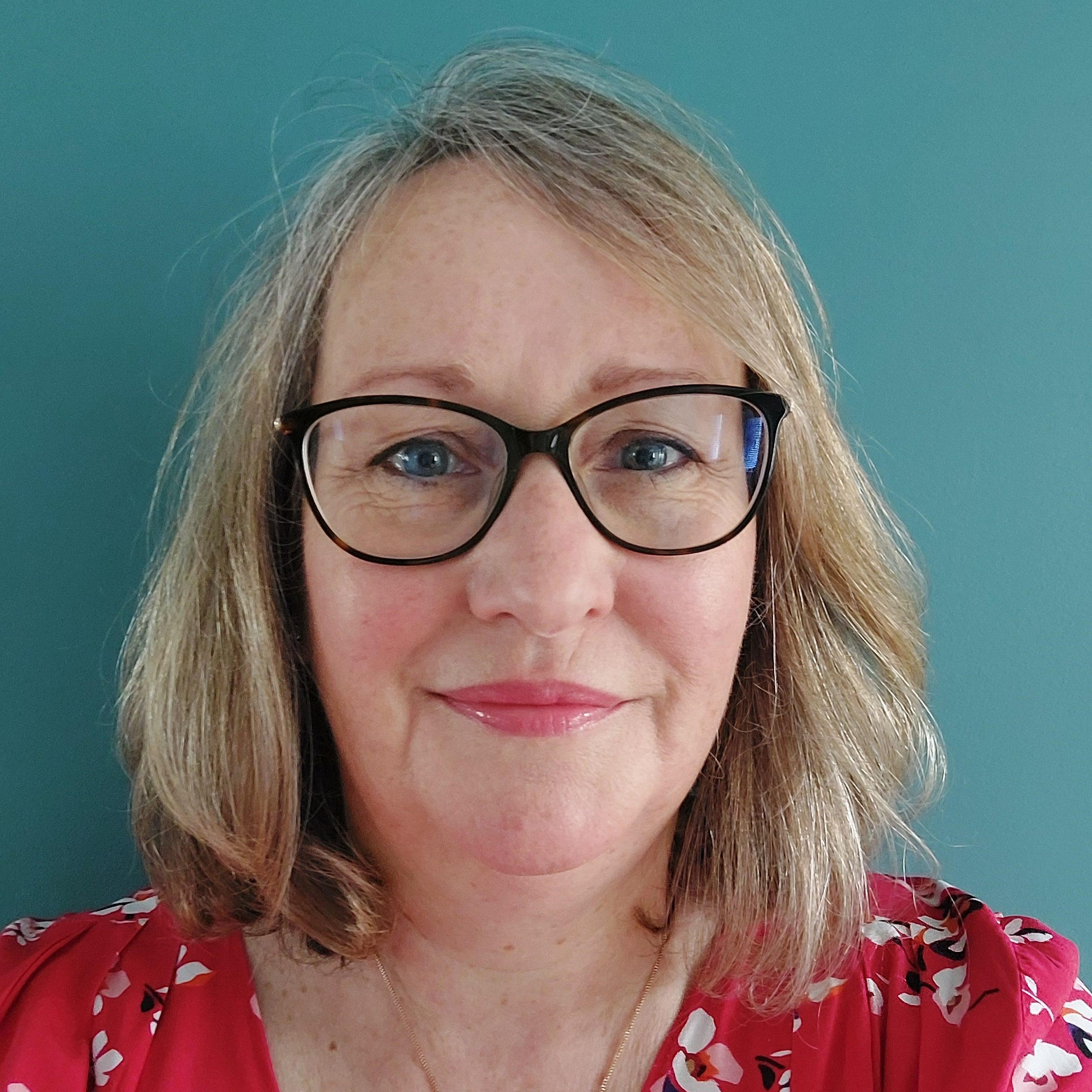 Meet the Central team
Jane Ibbunson, Corporate and Community Fundraiser
Originally from East London, Jane has lived and worked in Bristol for the past 10 years. For the majority of her career, Jane has been employed as a voluntary sector fundraiser for health and environmental charities. After losing her sight over 18 years ago, Jane has had a greater focus on inclusivity and accessibility. When not working, her guilty pleasure is musical theatre, having seen Joseph eight times – great songs to sing in the shower she says!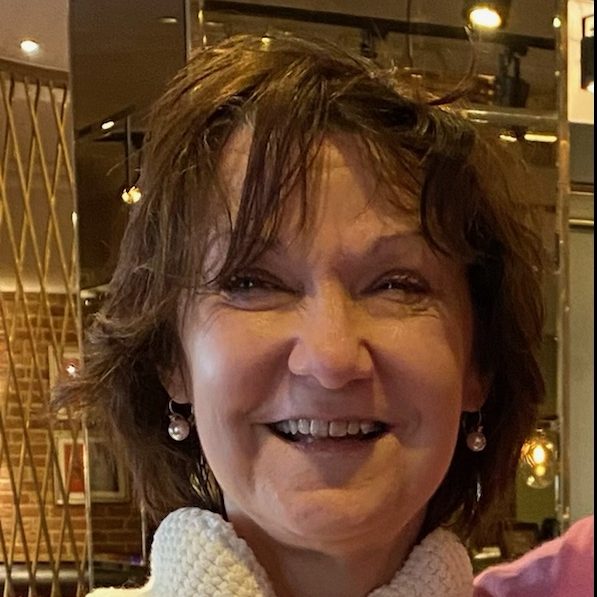 Karen Cole, Admin and Communications Officer
Karen and her guide dog Molly joined the team in 2021. Her background includes running her own retail and online businesses and working in administration for several organisations. She is passionate that vision loss doesn't have to mean an end to enjoying life. She has many leisure pursuits including visually impaired tennis, crochet, art, walking, Pilates and two book clubs!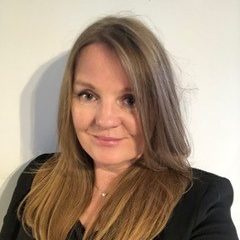 Glenda Prall, Head of Services
Glenda joined the team in November 2018, having worked in the charity sector for over 20 years in a range of service delivery, fundraising and volunteer management roles. Glenda lives in North Wiltshire with her husband and their three children.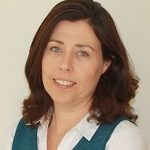 Karen Monk, Fundraiser
Karen grew up in Wiltshire and was educated in Bath. She lives in Trowbridge with her little dog and her daughter. She has worked in the charity sector for over 12 years. The sight loss sector is one that Karen feels passionate about as she has had a prosthetic eye since a baby. Karen enjoys all aspects of fundraising; from applying for grants to being creative and making craft items to sell, as well as socialising with people.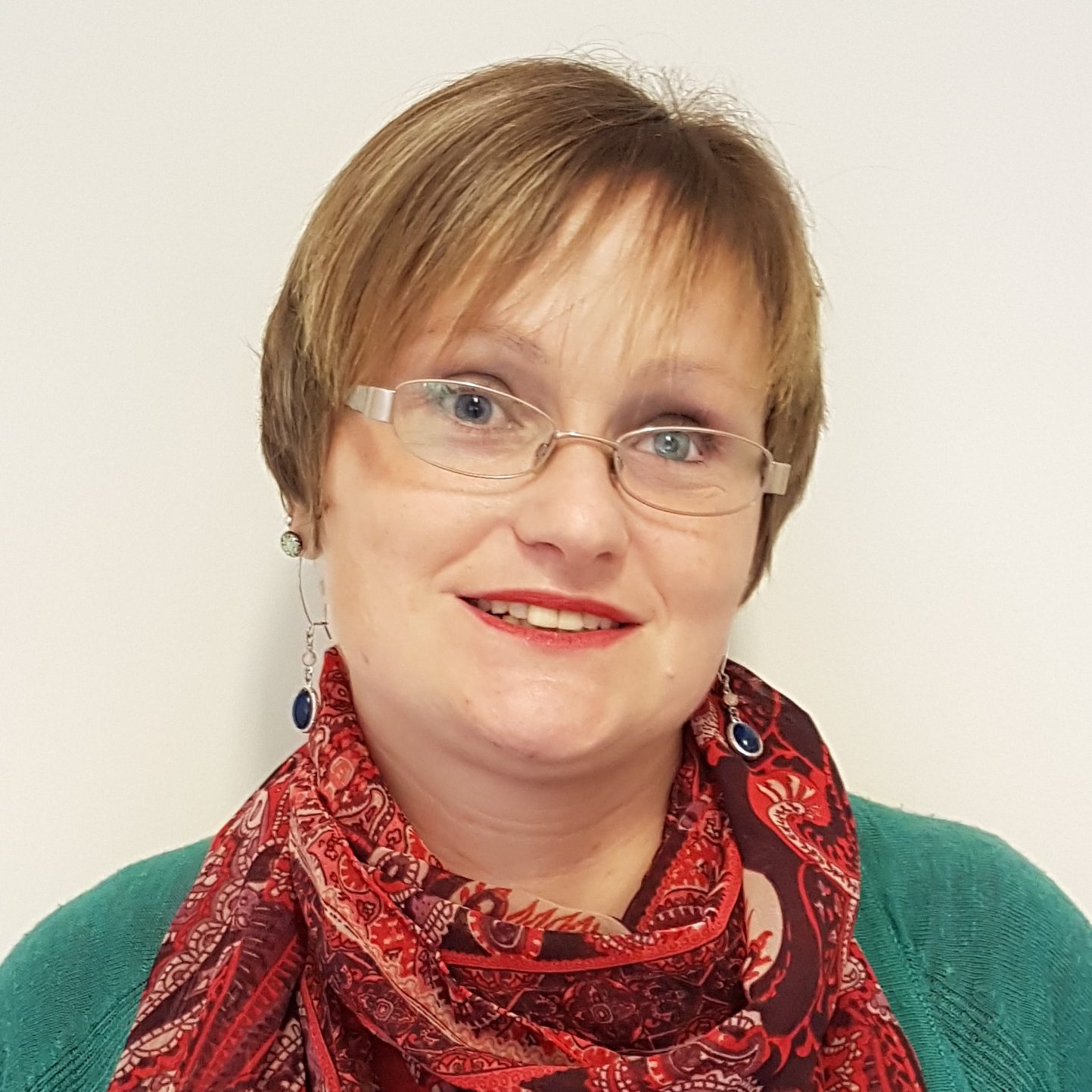 Mike Silvey, Chief Executive
Mike lives in Bath and joined the Sight Support team in September 2018. Although a newcomer to the sight loss sector at that point, Mike has a long history leading teams and organisations within the charity sector, from working on rehabilitation of ex-offenders across the UK, to managing education and disability programmes in Cambodia and Rwanda. Outside of work, his twins keep him busy, and the regular bike ride from Bath to our Bristol office keeps him fit!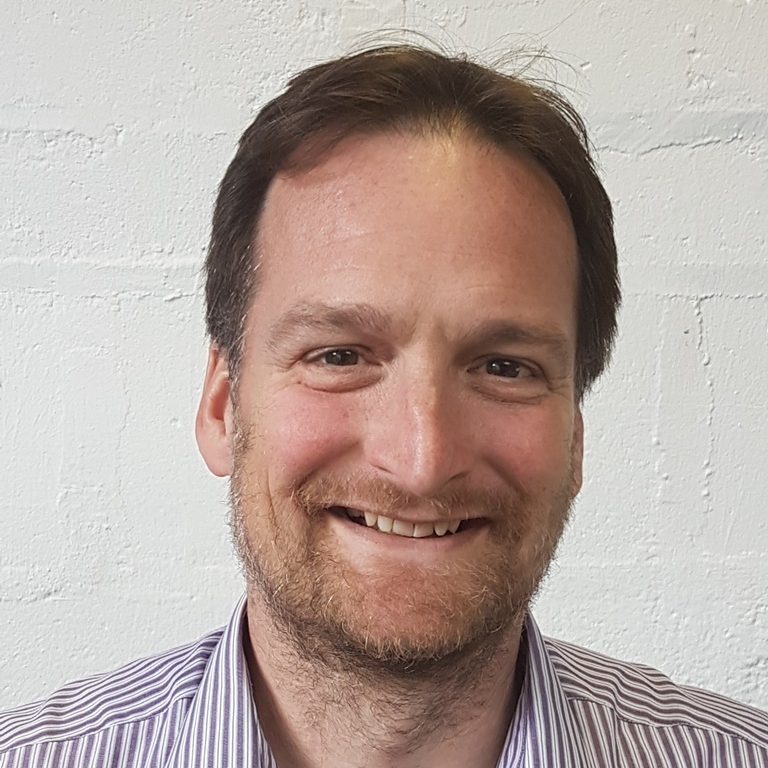 Jordon Rooke, Customer Service Representative
Jordon joined the team in 2023 through our internship program as a Customer Service Representative. He is Severely sight impaired with a genetic condition that affects his peripheral vision. From the age of 15 he volunteered at an after school/holiday club for children but as his eye condition worsened, he changed career path more towards admin work. Outside of work, he can be found gaming with friends all around the world.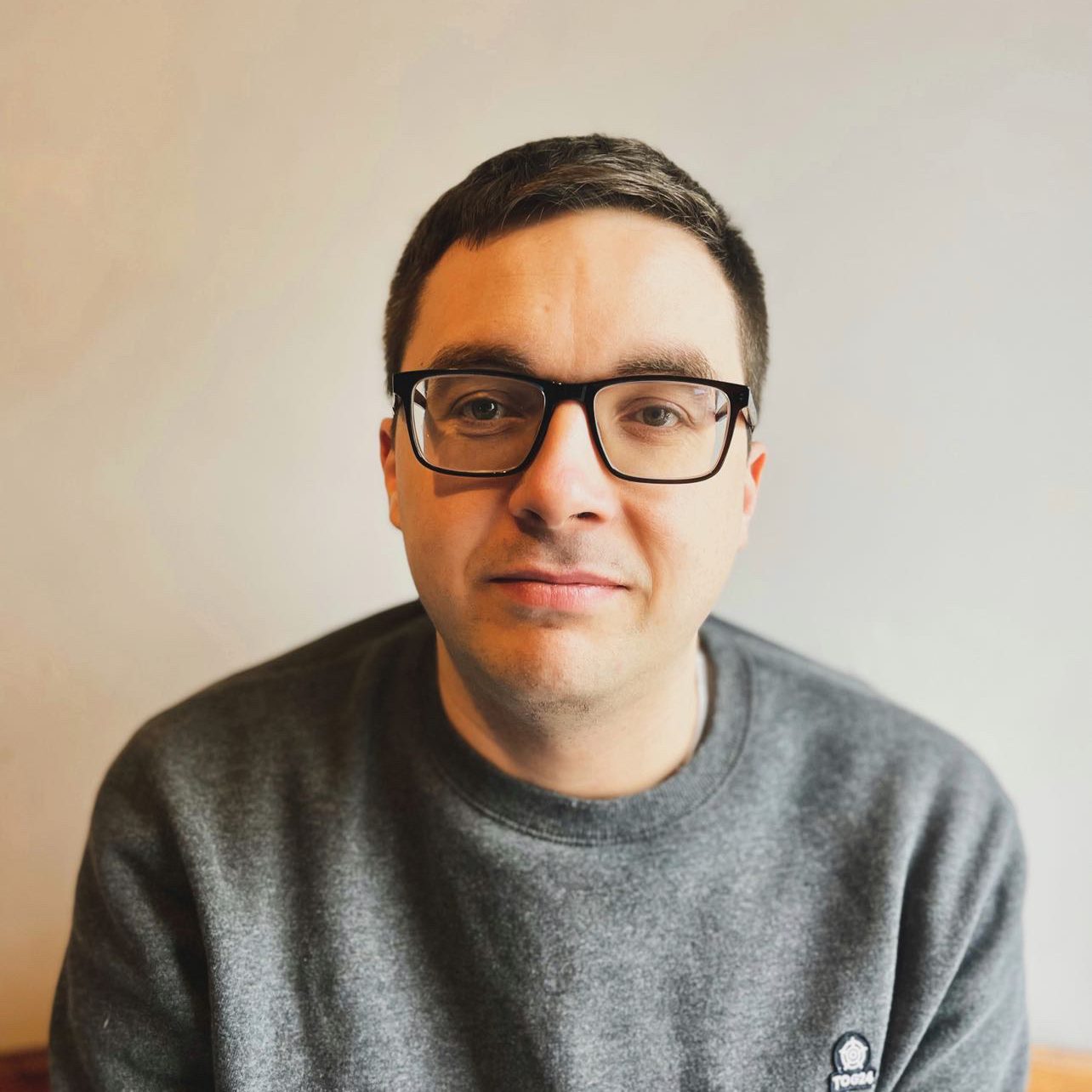 Jen Hall, Head of Fundraising
Jen joined the team in November 2020. She has over 18 years of fundraising experience working with national and local charities. She has volunteer experience as a Trustee, grant writer, advisor and fundraiser. Jen lives in Swindon, and outside of work loves walking on the Ridgeway.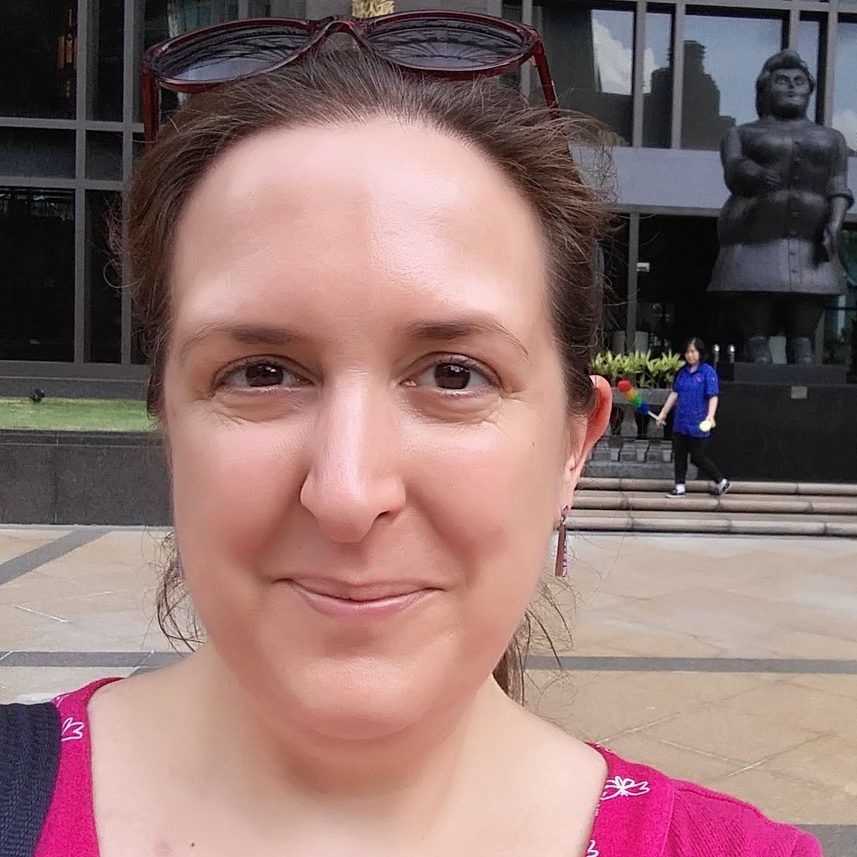 Becs Thurgur, Volunteer Coordinator
Becs lives in Bristol and joined Sight Support in August 2019. She previously worked as a Children, Young People and Families Coordinator for RNIB. In this role she was organising day activities and residential events for children and their families. She has lots of experience working alongside teams of wonderful volunteers. Outside of work, Becs enjoys spending time outdoors with her two lively boys, who keep her busy! She also sings in a couple of choirs and volunteers for two environmental charities.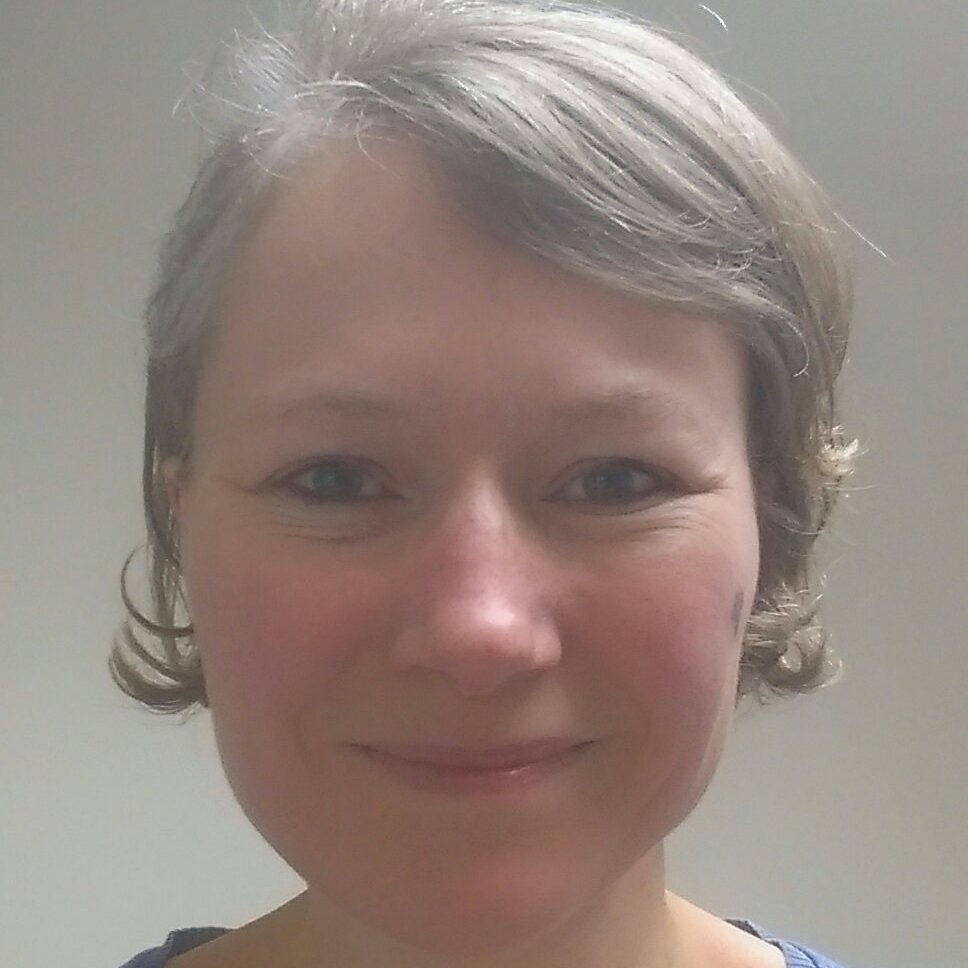 Sam Edwards, Digital Inclusion Project Coordinator
Sam joined the sight support team in April 2023 having previously worked as a college art tutor. She has lots of experience of supporting others to achieve their own goals. She is excited to be working on the digital inclusion project, being visually impaired herself she understands the benefits technology can make for people who have sight loss. Exploring exhibitions, festivals and cultural events is her favourite thing to do at the weekends, she feels lucky to have landed in Bristol as there is always something to do and get involved with.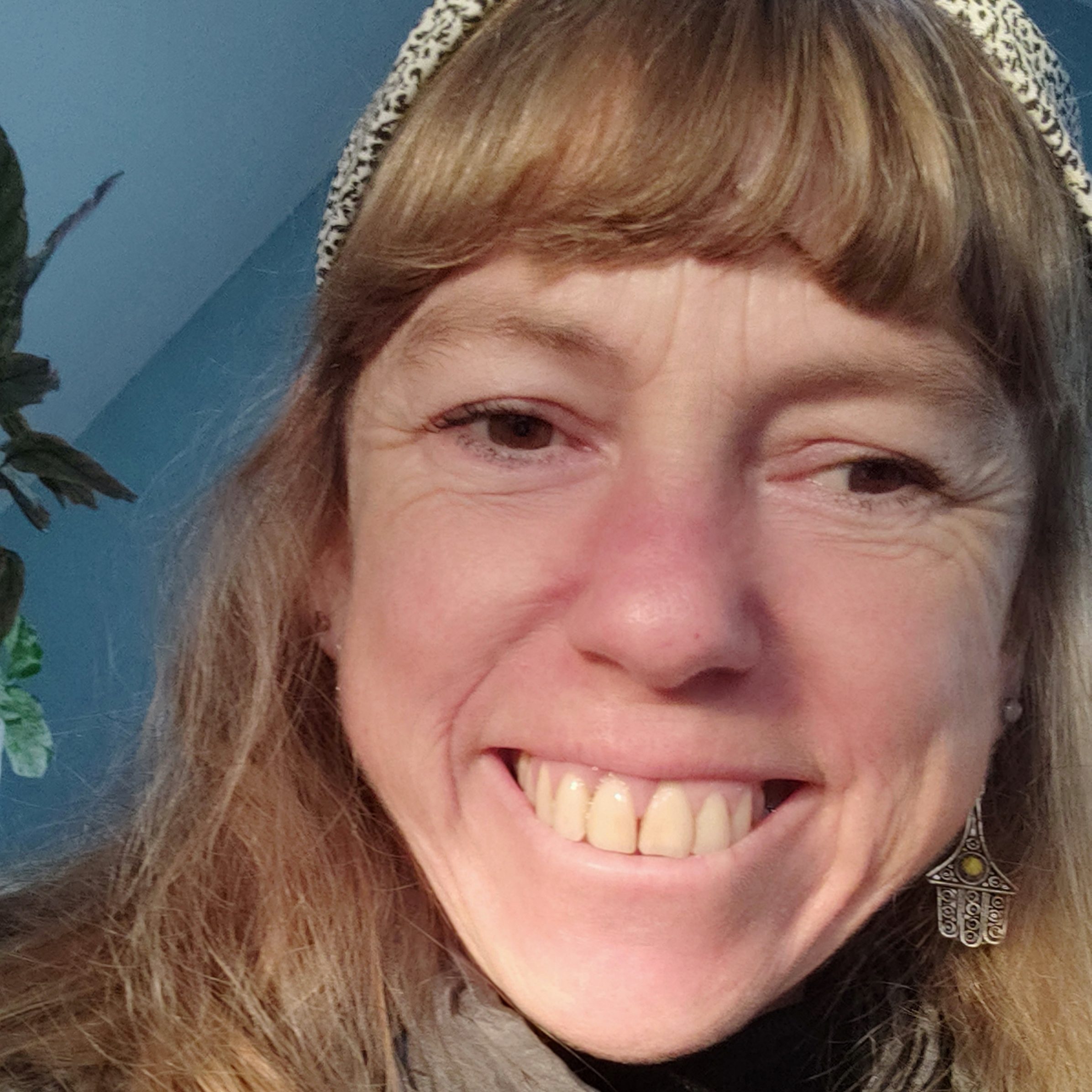 Paula Basham, Fundraising & Admin Assistant
Paula joined the team in August 2023 having worked in Financial Services for 23 years. She is originally from the North East and moved to Corsham in Wiltshire 30 years ago. Any free time is spent looking after friends and family pets, going to music concerts and watching football.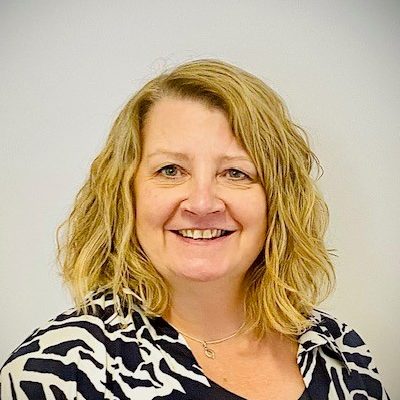 Meet our Retail team
Jo Hindle, Head of Retail
Jo joined the team in March 2021. She has over 8 years Charity Retail and E-commerce experience with both national and local charities, opening and developing charity shops. Outside work, Jo is kept busy with her Dogue De Bordeaux Winnie and renovating her home with her partner. She also loves the occasional Netflix Duvet-Day!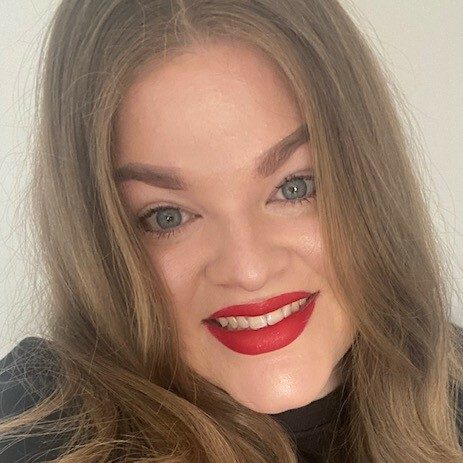 Lisa Swanston-Smith, Devizes Shop Manager
Lisa joined us as shop manager in our Devizes store in February 2023. Lisa has a degree in Design and Illustration and was a primary school art teacher for 14 years. Lisa has worked in a selection of charity shops in Wiltshire and Somerset for over 9 years before entering full time charity retail in 2019. Lisa loves working in charity retail, generating sales and revenue for the charity as well as supporting volunteers by making a fun and friendly atmosphere in the store and making the shop a great place to spend time.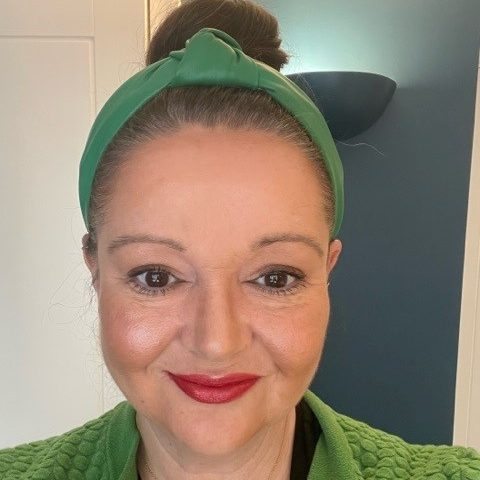 Elena Wilde, Devizes Shop Supervisor
Elena joined the Devizes shop team when it opened in October 2022. Her background has been varied, which has included working and managing a charity shop in somerset. Elena finds working in charity retail is rewarding, working alongside volunteers, seeing customers happy with their purchases and raising money for the charity. Outside of work, Elena enjoys the outdoors, dance and running her therapy business.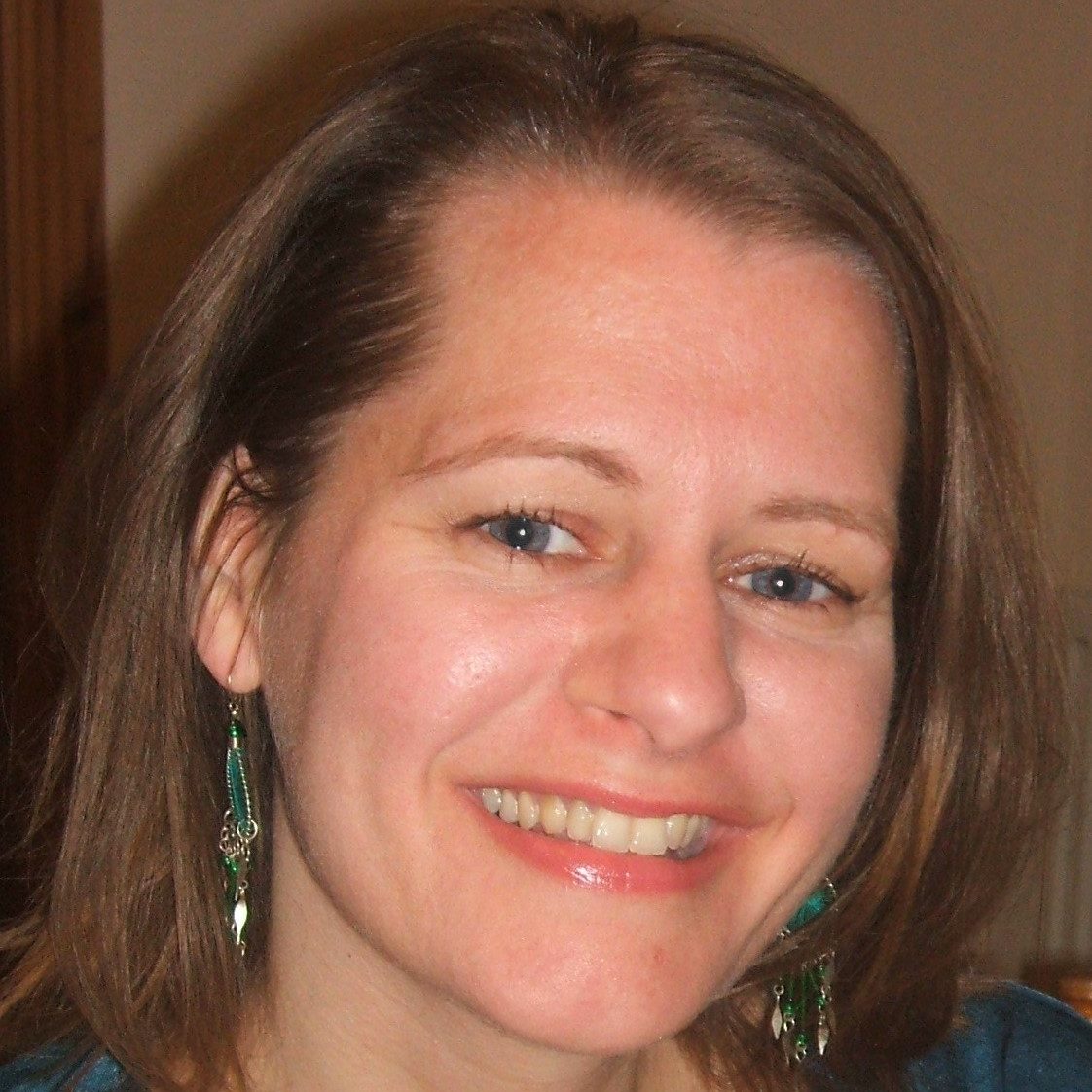 Becca Buchanan, Salisbury Shop Manager
Our new shop manager in Salisbury, Becca is a retail manager with over 30 years retail experience, including 5 years managing charity shops. "Running a charity shop means that every day is fun and unique – I love meeting new people and learning new skills, so this job is perfect for me." Outside of work, Becca's passions are art, design and reading.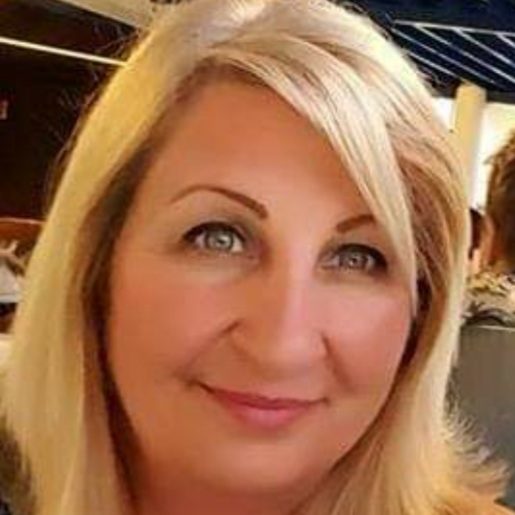 Anna Baker, Salisbury Shop Supervisor
Anna joined the retail team in 2022 and has worked in charity retail for 4 years. She loves that no two days are the same and is passionate about giving great customer service. When not at work, Anna can be found either baking or with a crochet hook in hand whilst enjoying a good podcast.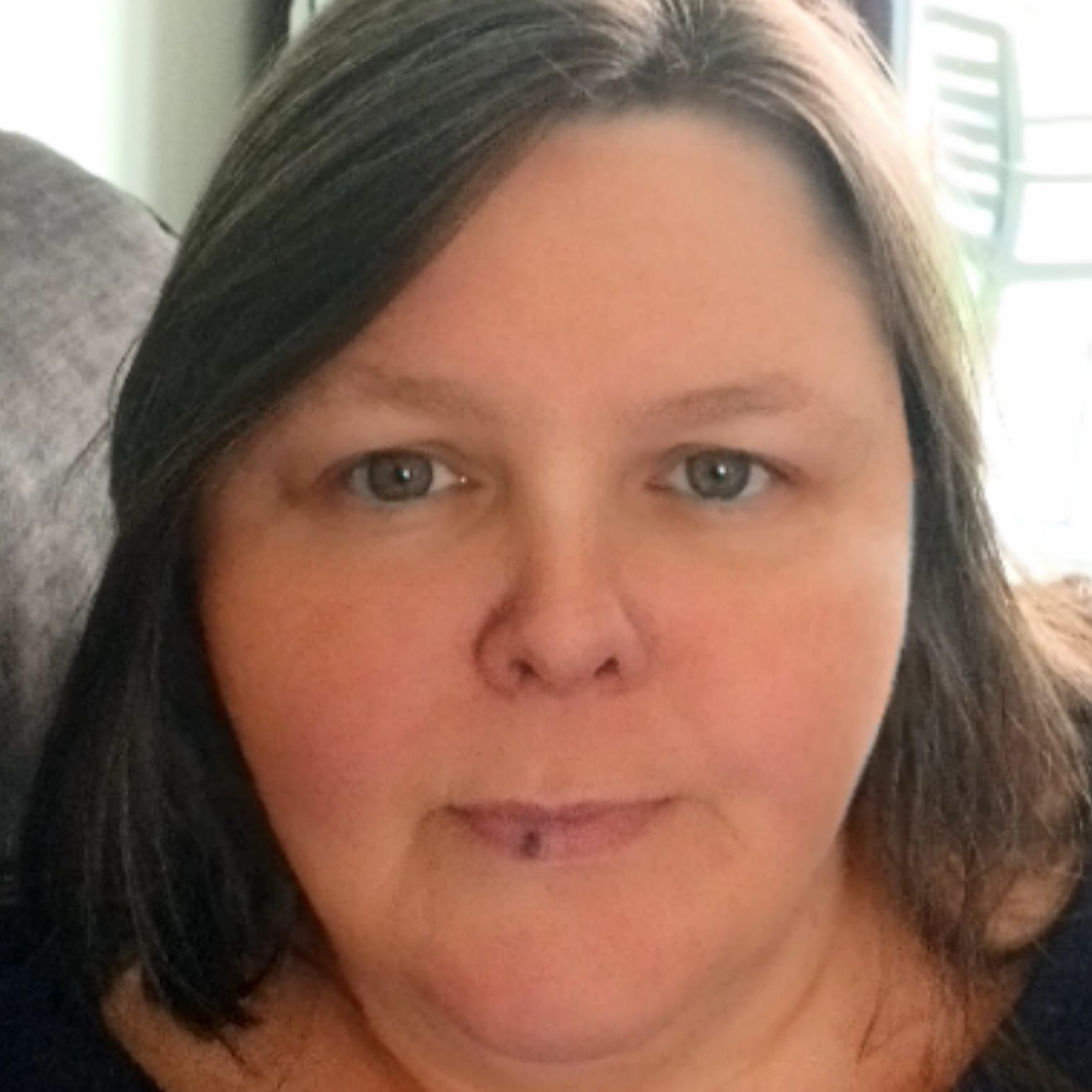 Gemma Bennett, Thornbury Shop Manager
Gemma started with Sight Support in 2023 as our Charity Shop Manager for Thornbury shop. She is passionate about vintage fashion and is an avid charity shop shopper as well as previous charity retail volunteer. Gemma has spent time travelling the world in recent years but can now be found at the gym outside of work, and is a self pro claimed foodie!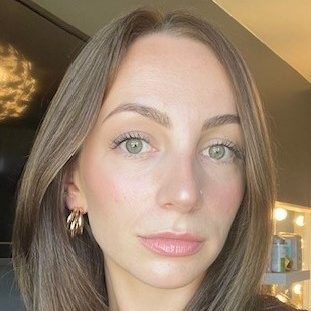 Victoria Lofthouse, Thornbury Shop Supervisor
Victoria is passionate about charity retail and giving great customer service. Vicky has a rich retail background and has also found time to volunteer for other charities for 5 years. Vicky lives locally to our Thornbury shop and enjoys walking around the local fields, being in and around nature. When the weather turns, she can be found watching a series on Netflix!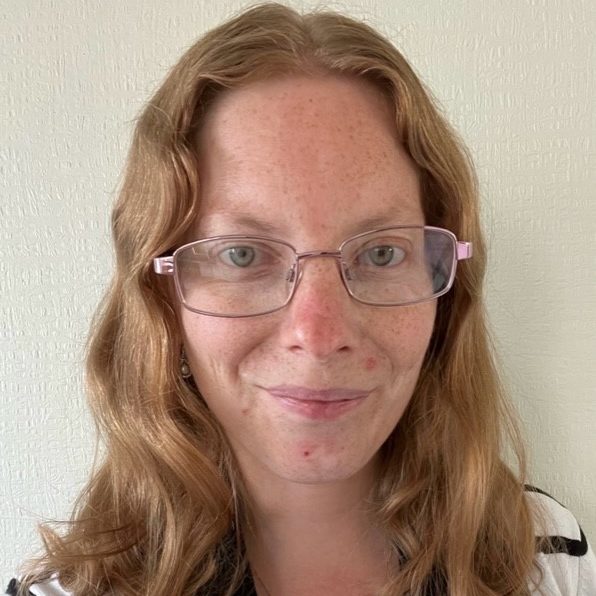 Oberon Christmas, Shop supervisor
Oberon joined the retail team in Devizes shop in September 2023. Oberon has previous experience in charity retail and is a charity shop lover. Oberon has loved being part of our team in Devizes shop, enjoys working alongside our volunteers and learning new skills from our shop manager. Oberon volunteers locally in his spare time.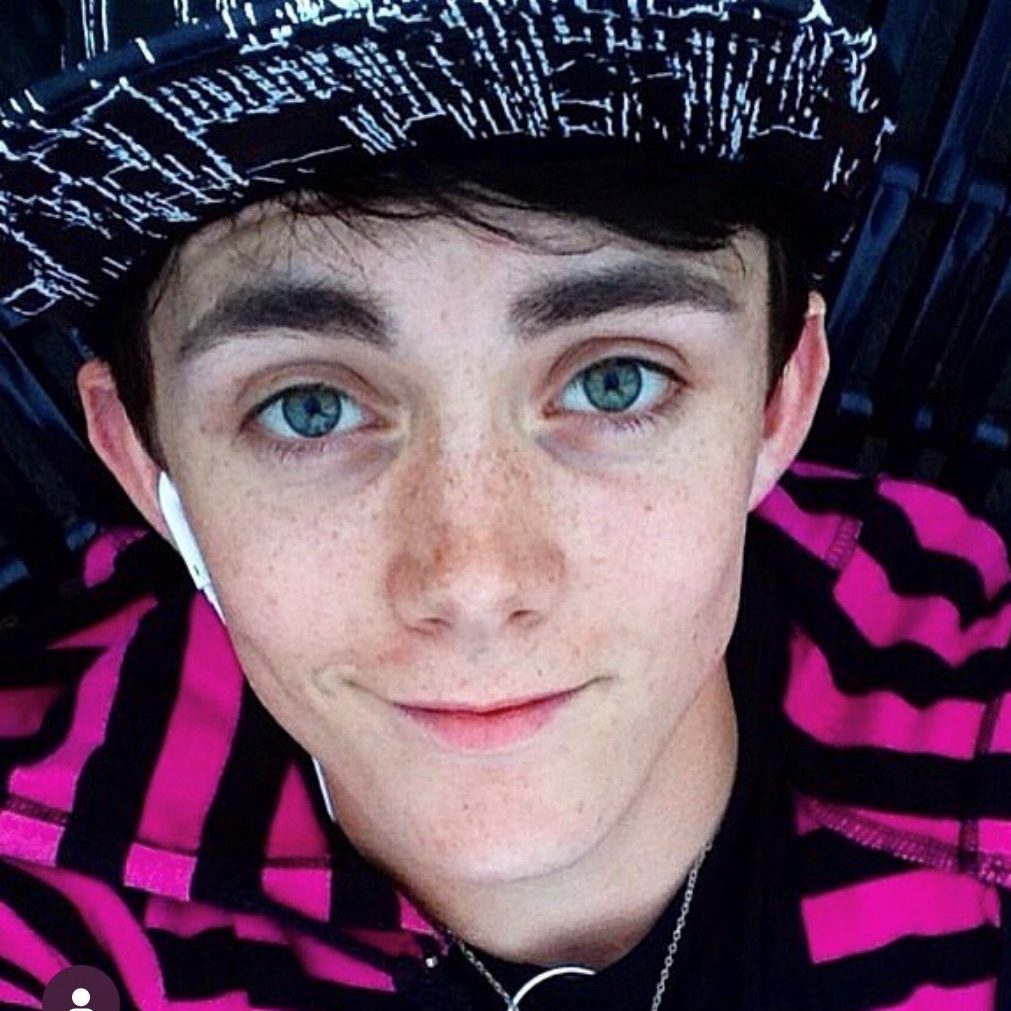 Emma Scott, Shop supervisor
Emma joined the retail team in Salisbury shop in September 2023 after volunteering with us for some time. Continuing to volunteer in the shop as well, Emma helps cover our holiday periods and very much enjoys the charity shop environment and working alongside ourshop manager Becca.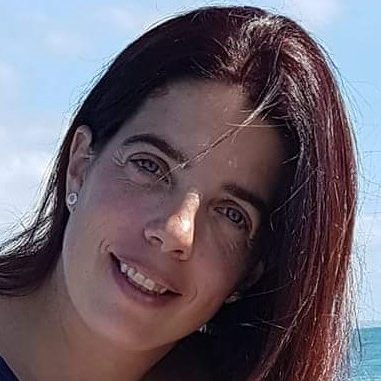 All of our team are friendly and passionate about helping people affected by sight loss. You are very welcome to call or email us.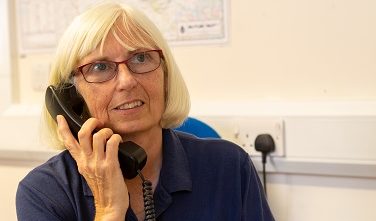 We are constantly looking for friendly and dedicated people to join our team of volunteers, and have a wide range of roles available.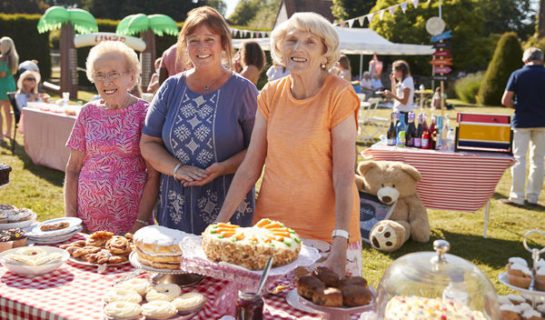 If you would like to raise money to help support our work, we'd love to hear from you. We can provide ideas, branded merchandise and support your activities.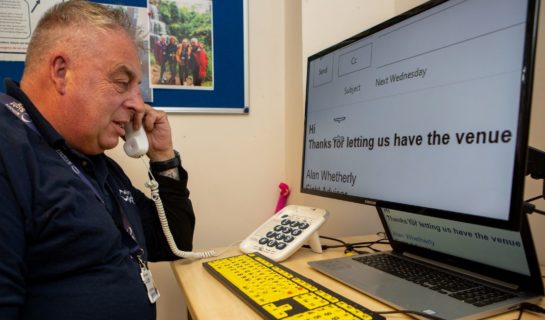 Interested in joining us? We have an Admin and Finance Officer role and Community Sight Loss Advisor role currently available.