A gift in your will
Leaving a gift in your will can provide hope for future generations.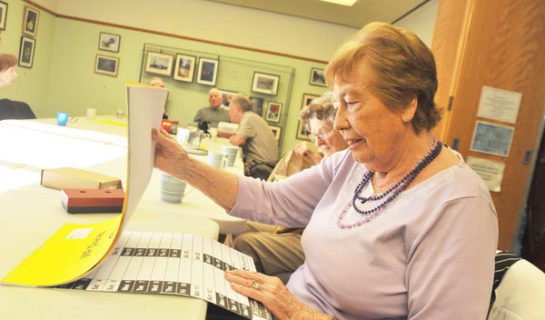 Leaving a gift in your will is a powerful way to support the causes you care about.  For some people, it's a way to make a larger gift than was possible during their lifetime, or a way to make sure that services continue to support generations to come.
A legacy to one of our charities will enable us to continue being there for local people with sight loss.  We aim to make sure that everyone can continue to live a full and independent life after they have lost their sight.  A gift of £25,000 would fund one of our Community Sight Loss Advisors for a whole year.
Leaving a gift is simple
The most important information is our name, address and charity number:
Sight Support West of England, St Lucy's Sight Centre, Browfort Road, The Beeches, Bath Road, Devizes, SN10 2AT and our Registered charity number 1178384.
Wiltshire Sight, St Lucy's Sight Centre, Browfort Road, The Beeches, Bath Road, Devizes, SN10 2AT. Registered charity number 1119462.
Insight Gloucestershire, 81 Albion Street, Cheltenham, GL52 2RZ.  Registered charity number 204279.
Your gift could be "Residuary" – a share of your estate (normally a % after costs), "Pecuniary" (a fixed amount) or "Specific" – an item such as a house or company shares (we usually sell items like this in order to raise funds).
Make a will for free
Making a will can seem a daunting prospect, but with our free wills service, it can take as little as 30 minutes.
Making a will is the only way to make sure that your wishes are carried out, and can save your loved ones costs and trouble.  We have partnered with Kwil to offer a FREE wills service.  You can make your will online or over the telephone free of charge.  We would be very grateful if you'd consider making a gift to us in your will, but this is optional, your will remains completely confidential, and there is no obligation to leave a donation to us.
Visit our partner Kwil or call them on 0800 061 4934 to make your will today FREE with the code SSWFREE.
If you'd rather not use our service, we recommend contacting the Law Society to find a list of solicitors near you.  In England and Wales, go to lawsociety.org.uk, or call 020 7242 1222.
Our charities cannot offer personalised legal advice.
Any queries?
If you have any queries about leaving a gift in your will, please contact us.
All money kindly donated to Sight Support West of England is spent on local, face to face support in Bath, Bristol and South Gloucestershire, donations to Wiltshire Sight are spent on services in Wiltshire and Swindon, and donations to Insight Gloucestershire will be spent on services in Gloucestershire.  We would just like to remind our friends and supporters that we are NOT part of RNIB or Guide Dogs.