Technology
Accessible technology can make a huge difference to the daily life of someone who is visually impaired. Complete beginner or a regular user, we can provide support and training.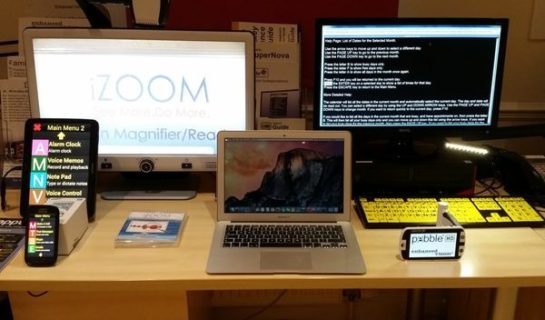 Technology – a whole world of possibilities
Almost all phones and tablets now have accessible technology such as voice-over or enhanced magnification as standard.  But many many people don't know how devices can support them.  Technology can make daily tasks and communication easier.
And having access to technology is also becoming more important than ever.
Our team can provide tailored support and training on how technology can work for you.  This might be the basics of using phones and tablets, or the latest magnification technology.
Even if you've never picked up a smartphone before, or never turned a computer on, we can help you.  Or, perhaps you consider yourself an expert, but want to try out some new technology before investing?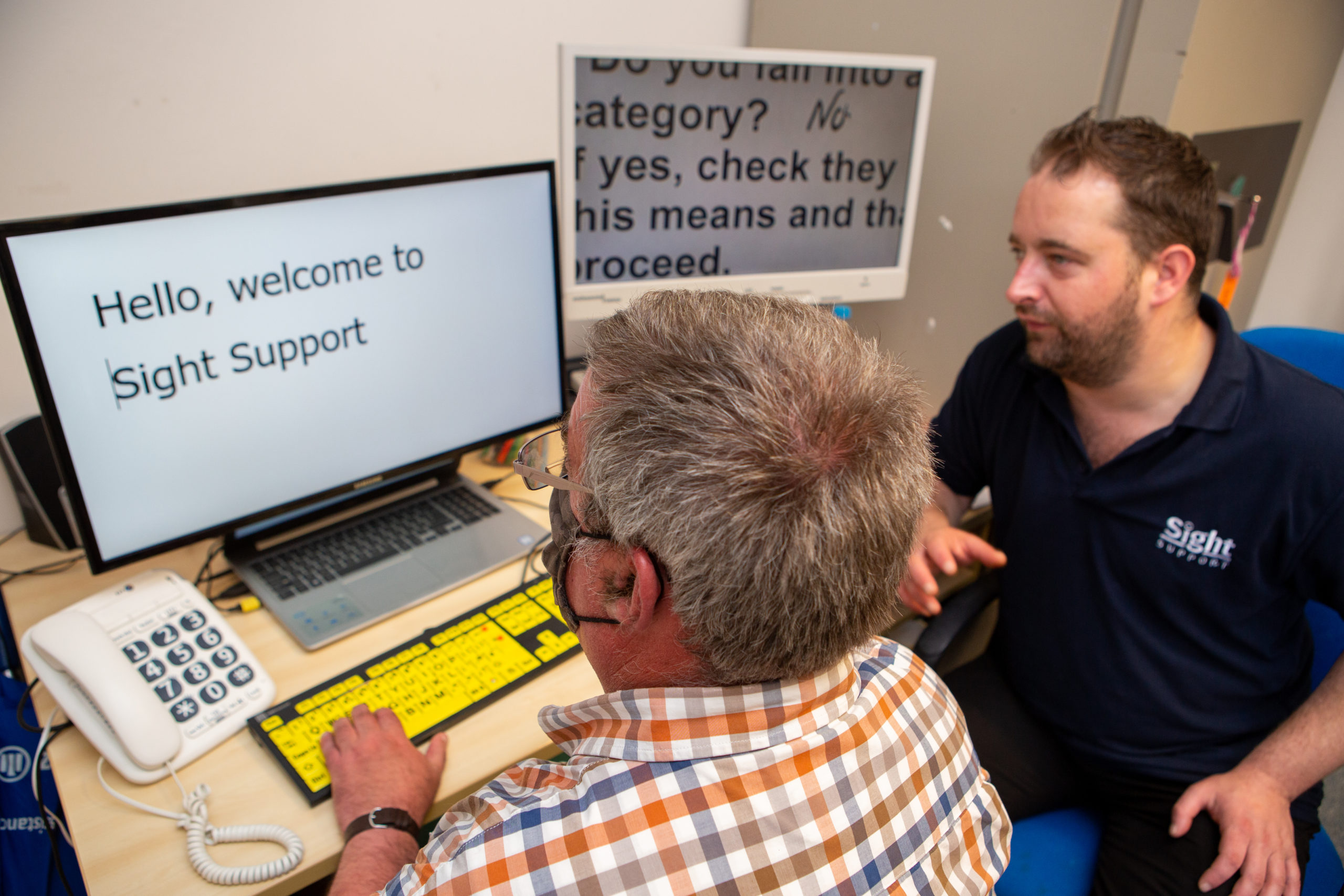 Our technology services
Support to help you get online and access new technology.
Training in how to use smartphones and tablets with either screen reading or magnification software
Introduction to Apps which can help with daily tasks such as reading labels, navigation, and public transport
One-to-one technology training on tablets, laptops and desktop computers.  All one-to-one training sessions are tailored to your individual needs.
For the more advanced users, we can provide training in software such as Supernova, JAWS and VoiceOver.
We pride ourselves in having an up-to-date and in-depth knowledge of current assistive technology.  This means we are able to share new developments in technology for blind and partially sighted people.
If you have any technology questions at all, or would just like to chat about how best to use your smartphone, tablet or desktop computer, please contact us.