Events and Exhibitions
We run events across the West of England to connect people and help them find solutions to the challenges faced when living with sight loss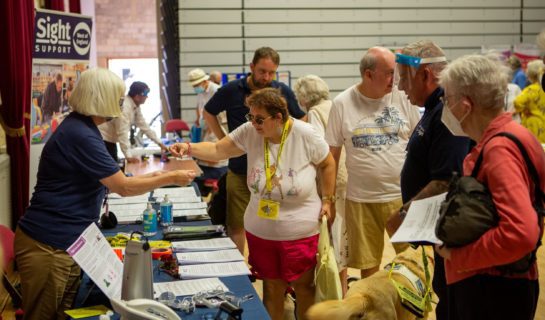 At our events and exhibitions, you can expect to find a wide range of commercial and voluntary sector organisations. They showcase a wide range of products and services available for people with sight loss – from the latest in new technology to holidays.
Eye Can
In early 2022 we held our first Eye Can exhibition in Bristol.  Since then we have held Eye Can every six months in key locations across the region: we are alternating between Bristol, Bath, Swindon, Salisbury and Gloucester.   We have chosen these locations to be accessible to as many of our service users as possible and whilst these will still present a distance to travel for many of you, we hope to ensure they offer enough value to justify travelling a bit further than usual.
Our next exhibition will be an Insight Gloucestershire event held in Gloucester in Spring 2024 – date and venue to be confirmed.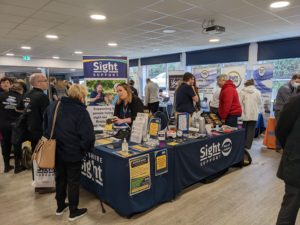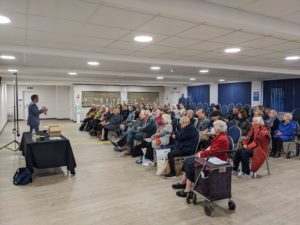 Eye Can exhibitions are free public events designed to provide an opportunity for blind and partially sighted people, along with their friends and family, to see the latest technology, equipment and support services available, all under one roof.

Each exhibition will have around 30 exhibitors covering a range of interest areas.  These include technology, sport & leisure, work & employment, health & wellbeing, as well as an area for children, young people, and families.  In addition, there will be a varied speaker programme and opportunities to meet new and old friends.
We are very grateful to Optelec – 'Leaders in low vision magnification', Newmedica – Eye Health Clinics and Irwin Mitchell for sponsoring the 2022 and 2023 Eye Can events.