Staying Active
A severe visual impairment should not be a barrier to taking part or enjoying exercise or sport.  Whether it is just to keep healthy, get fit or even if you want to compete, there are many opportunities open to people with sight loss of any age.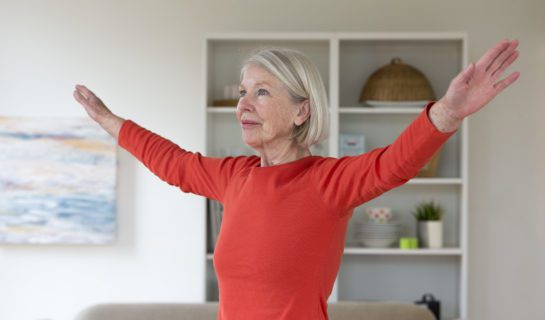 Exercise
There are many accessible fitness classes in our region.  If you would like to join a group, get in touch and we can make a recommendation or connect you.  Or if you would like to exercise at home, we have also produced a range of audio-described exercise classes classes.  These can be found online through our Knowledge Hub, or sent to you on a USB stick.
Also in our Knowledge Hub you will find links to accessible fitness classes, yoga classes and other opportunities to stay fit and healthy.
---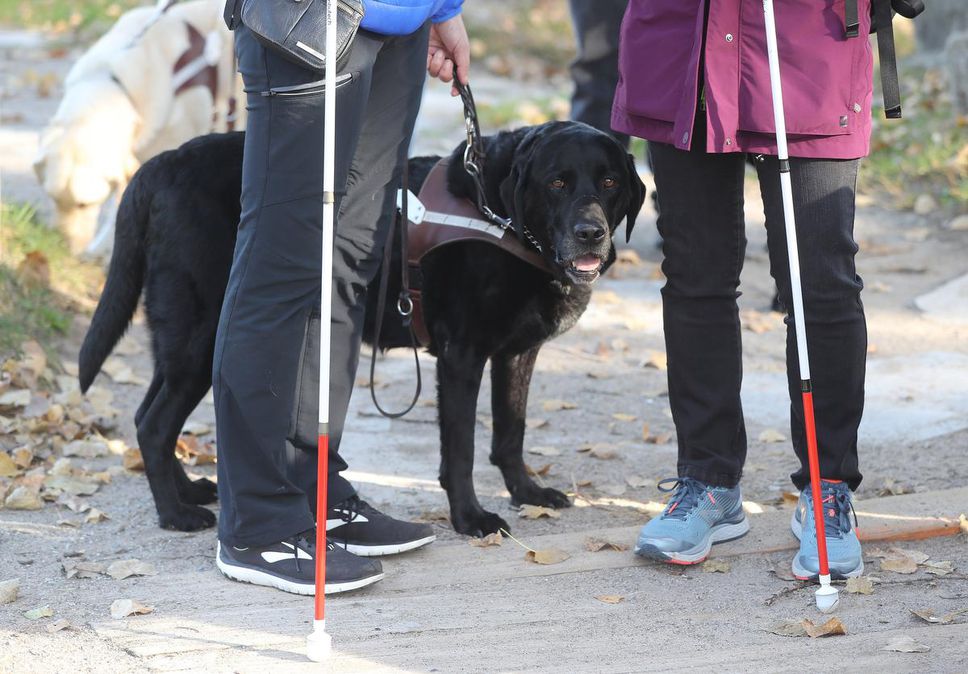 Walking Groups
We are partnered with the Ramblers Association in the West of England.  We have trained Ramblers group leaders across the region, teaching them about sight loss awareness and guide-walking training.
Contact us if you would like us to recommend a local walking group.  We can also provide support to help you join in and access suitable walks.
---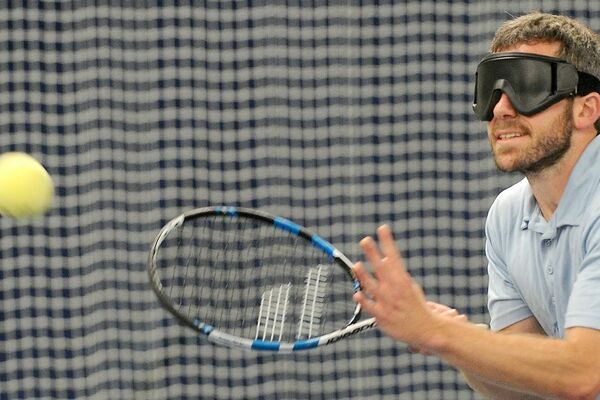 Sports clubs and opportunities
Sporting activities are of course a good way to get active and keep fit.  Sport is also a great way to socialise, make friends, build confidence and  improve your independence.
Many sports are open to blind and partially sighted people, including archery, cricket, running, sailing, tandem cycling, tennis and more.
"I had never thought about playing tennis as a visually impaired person but I had always followed tennis on television and the radio. So when the opportunity came up to play visually impaired tennis I jumped at the chance.  For me playing VI tennis is a really good way not only to keep fit and healthy, but you are also using your brain when playing thinking about the next shot, so it is good for keeping your brain active too."
Find out more
Sporting events are listed on our What's On page.
To find out more about any of the up-coming sporting taster events or to find a visually-impaired friendly sporting club near you, contact us on 0117 322 4885.