Fundraise for us
Our work out in the community is funded entirely though grants, donations and fundraising. Would you like to do something amazing, and help us at the same time?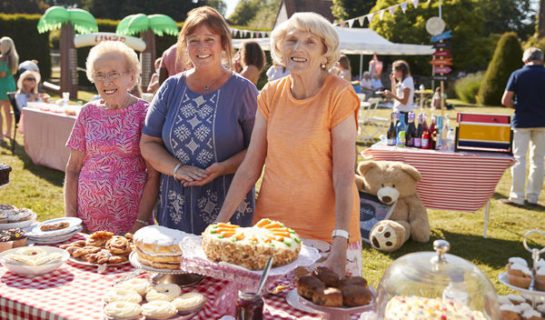 Why support us?
As small independent charities, Sight Support West of England, Insight Gloucestershire and Wiltshire Sight receive no statutory funding for our core work and rely on the generosity of our supporters and the local community.  As a result, every penny raised by our supporters really does make a big difference to the service we can offer.
If you would like to raise money to help support our work, we'd love to hear from you.  We can provide ideas, branded merchandise and leaflets to support your activities, and can help you promote your fundraising through our social media channels.
Here are a few ideas to get you started:
Take part in a sporting event, e.g. run or cycle for sight loss
Take on a sponsored challenge or give something up for a day, a week or a month
Organise a school or work fundraiser
Run a cake sale or host a coffee morning in your local town or village
Donate unwanted Christmas/Birthday presents to us to use in raffles
Collect old ink cartridges, mobile phones, tablets or stamps which we can exchange for cash
Distribute/promote collection boxes in your area or at your place of work
Fundraise for us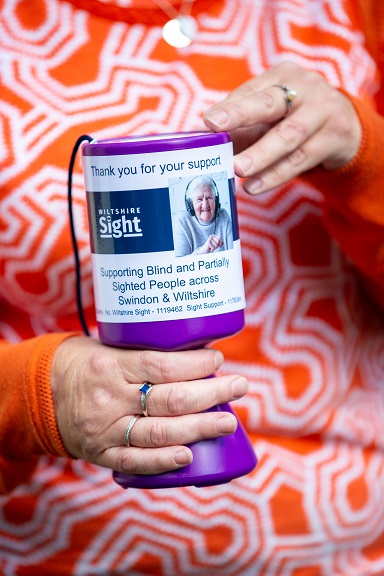 If you would like to fundraise for us, we would love to hear from you.  For an informal chat, please contact Karen on 01380 723682 or email karen.monk@sightsupportwest.org.uk.
Remember, if you are doing a fundraiser at work, make sure you talk to your employer to see if they would be willing to match your fundraising efforts – many have a matched giving scheme!
If you have the opportunity, involve your church, Rotary or Lions Club, professional group, or sporting club.  Whatever your faith, interest or sport, you can help us to make a real difference to people in your local area living with sight loss.
You can raise money through Just Giving – simply click on one of the boxes below and you can set up a fundraising page!
We simply couldn't do what we do without you, so thank you so much for anything you are able to do for us!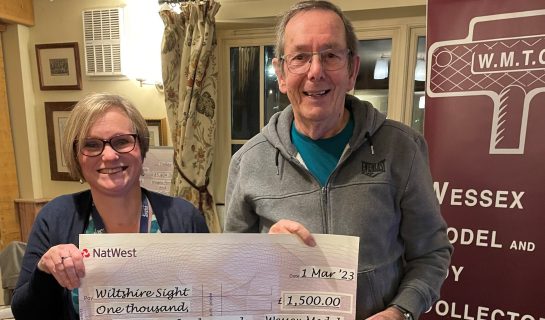 We are lucky to have support from lots of different community groups across the region.  This year we've been supported by Rotary clubs, churches, schools and hobby clubs including the...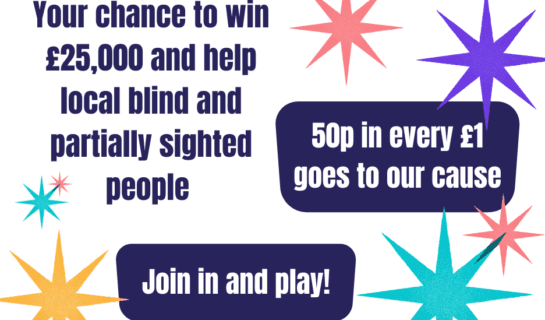 For every £1 spent, we receive 50p towards our services. And if you hit the £25,000 jackpot, we also get £2,500! Everyone's a winner!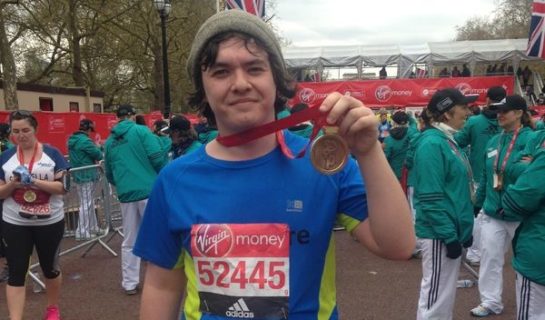 Could you take on a challenge and raise money for us this year or next? Please get in touch we would love to support you.