Take on a challenge
Could you take on a challenge and raise money for us?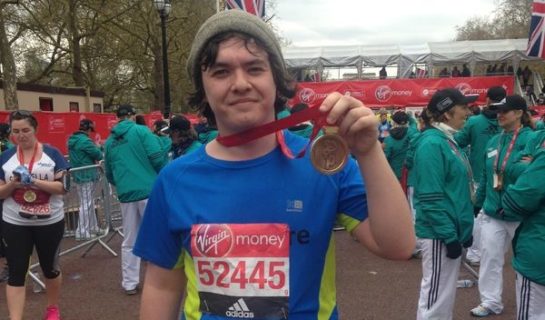 We are very excited to have places at three brilliant running/walking challenge events.  We will give you all the support we can – fundraising ideas, tips and help, recommended training plans, and of course your t-shirt if you choose to take a place in a race/marathon  to let everyone know you're taking part to support people with sight loss.
But the challenge really is up to you.
Pick an event
Race to the Stones – choose your distance (50k or 100k) and walk or run the Ridgeway – Britain's oldest path and our favourite trail in the Region. July 2022.
Bath Half – the best half marathon in the West of England – a great route and the loudest cheers will keep you going. Takes place every March.
The London Marathon – we are so excited to have places in this world-renowned event in October 2022.  The ultimate challenge for any runner.
How to enter
For Dixons Race to the Stones, click on the links below and register on their website.  Once you have your place, we will be in touch – although if you have questions don't hesitate to contact us.
For a place in the Bath Half or the TCS London Marathon on 2nd October 2022, please contact the fundraising team by emailing  jen.hall@sightsupportwest.org.uk
Visually impaired runners are of course welcome at our events.  If you need to bring a guide runner or your assistance dog with you in the race, please contact us.
When our Challenges are taking place
Race to the stones is on the 9th and 10th July 2022 – Register here.  Pick "Charity Entry" and from the list of charities, pick "Charity: Participating" and type in our name.
Bath Half is now taking place on Sunday the 29th of May 2022.
The TCS London Marathon is on Sunday the 2nd of October 2022
All events have a 'pandemic guarantee' – if the event needs to be postponed due to covid-19 restrictions, you will be offered the chance to carry-over your place, or to get your registration fee refunded.