Who we are
A local charity working with visually impaired people and their families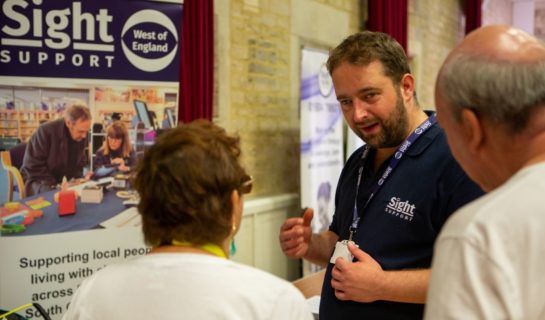 Our Aims
Sight Support works across Bristol, Bath, N-E Somerset and South Gloucestershire, and across Gloucestershire and Wiltshire through our partner charities, Insight Gloucestershire and Wiltshire Sight.  We want timely and appropriate support services for people affected by sight loss.  And we want all blind and partially sighted people in the region to be able to lead active and fulfilled lives.  Finally, we aim to remove barriers and address inequalities for people living with sight loss.
Our history
We formed in April 2018, with start-up funding from the Thomas Pocklington Trust. This was after a needs assessment showing that people living with sight loss in our region did not have access to appropriate local support services.  The needs of blind and partially sighted people drive the services of our new charity.  Our purpose is to bridge the gap between health service provision and social care.
Working across the West of England
Sight Support joined forces with Wiltshire Sight in 2019 and with Insight Gloucestershire in 2023 to share costs and to ensure provision of a coherent and effective service across the region.
Wiltshire Sight, Insight Gloucestershire and Sight Support are separate, independent charities.  But we work together closely to increase our effectiveness and coverage across the region.  This helps us minimise our costs through sharing central activities such as IT systems, communications, volunteer support and administration.  This website is a shared website between the 3 charities.
Preventing sight loss
Did you know that 80% of sight loss is preventable?
Together with our partners Wiltshire Sight and Insight Glos, we aim to increase awareness of the importance of eye health and sight loss prevention.  We do this by providing of training and running awareness-raising activities.  We want to help communities, service organisations and the general public across the West of England to better understand sight loss prevention.
Why we exist

Every 6 minutes someone in the UK gets the news that they are losing their sight.  And current figures suggest that by 2030, sight loss will affect 1 in 25 people living in the UK.  Currently, over 53,000 people living in the West of England are living with sight loss.
Sight loss can have devastating consequences. It can restrict social interaction, cause isolation and remove a person's independence.  Further, it can lead to low self-esteem, lack of self-confidence or depression.  We exist to ensure that people with visual impairments are fully supported in living their lives independently and to the full.
Each individual has specific needs, and so we offer a range of tailored services.  Whether you are someone who has been blind since birth, or someone who has just been diagnosed with a visual impairment, we are here to help.
Annual Report and Accounts
We registered with the Charity Commission in April 2018 under our original name of Vision West of England.  Our first annual report and accounts were published in 2019.  Our operating name was then changed to Sight Support West of England in September 2020.
You can download our annual report and accounts for the past three years here:
2021 Annual Report and Accounts
2022 Annual Report and Accounts
2023 Annual Report and Accounts
Sight Support West of England is generously supported by the Thomas Pocklington Trust (TPT). For more information on TPT click here.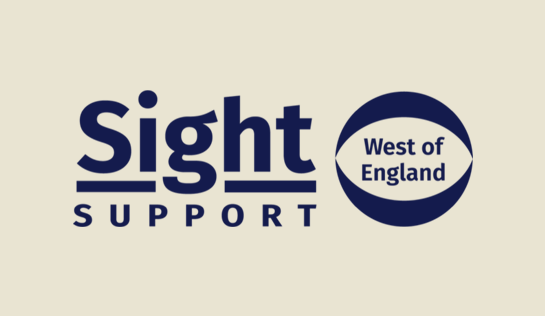 Have a look at our Impact Report to see highlights of our work and achievements over the past year.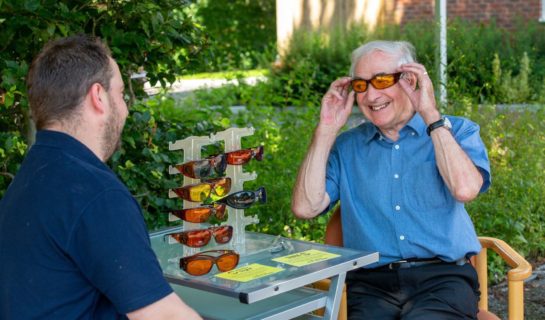 Our aim is to ensure that local people with sight loss have equal and timely access to the support and services they need.
Meet the staff team at Sight Support and Wiltshire Sight