You're viewing an event that has already taken place
Instead, you might be interested in taking a look at our upcoming events.
Eye Can Swindon
Eye Can is a free exhibition bringing you many of the UK's leading organisations who offer support to blind and partially sighted people.
11 Oct 2023 10:00 am to 3:30pm

Exhibitions
Eye Can Swindon
Wednesday 11th October 2023 10:00am - 3:30pm
Steam Museum of the Great Western Railway, Fire Fly Ave, Swindon SN2 2TA
We would love for you to join us at the Steam Museum on the 11th of October between 10.00 am and 3.30 pm for our next Eye Can exhibition.
Eye Can Swindon is a free exhibition that provides an opportunity for anyone living with sight loss, along with their friends and family, to find out about the latest technology, equipment and services that are available.
The exhibition will have many exhibitors covering a range of interest areas. These include technology, sport, leisure, health & well being.
Exhibitors
The following organisations will be at the event:
Host:
Wiltshire Sight – our Sight Loss Advisors will be available to offer information and advice on all things sight loss related. You can also find out more about the services we offer, talk to our Client Advisory Group, find out about how you can get involved and support us and visit our Shop Stop to find our latest retail offers.
Headline sponsors:
Optelec,
Newmedica,
Irwin Mitchell
Partner sponsor:
Exhibitors::
Ability Net
Blind Veterans
Bobby Van Trust
Computer Room Services
Dolphin Computer Access Ltd
Doro UK
ECLO & SBC
Healthwatch Swindon
HumanWare
Insight Gloucestershire
Keratoconus Self-Help and Support Association
Macular Society
New College Worcester
Optima Low Vision
Professional Vision Services
RNIB
Scottish and Southern Electric
Swindon Bats Sports & Social Club for the Visually Impaired
Swindon Council Live Well
Swindon Talking Newspaper
Synapptic Ltd
UWE Eye Clinic
VICTA
Vision Visit
Eye Can Swindon 2023 Speaker Timetable
The following talks will be taking place. Booking is not needed to attend but we do recommend arriving early to guarantee your seat.
11 am to 12.30 pm – Ask the Expert: Amar Shah
Amar, a leading optometrist, and Trustee for Sight Support, will be answering questions, exploring treatments, and helping correct any myths around sight loss during this talk.
1 to 2 pm Be Safe not Scammed – Wiltshire Bobby Van Trust Stay Safe Online Co-ordinator: Richard Meek.
As more and more of our world is becoming digital, fraud awareness and knowing how to spot online scams is increasingly vital.  Richard, expert in fraud and online safety will explain the key things to look out for to prevent becoming a victim of criminal scammers.
2.30 pm to 3.30 pm Get involved with YOUR local sight loss charity
Wiltshire Sight is your local charity – and for more than 100 years we have relied on local support.  Come to this session to find out more about why we need local people with sight loss to be part of our organisation, and how you can be involved in our charity.
Booking
There is no need to book, you can just turn up at any point on the day, but if you are able to book your place at Eye Can Swindon you will reserve your goody bag. You can book on Eventbrite by following this link:
Eventbrite Booking Form for Eye Can Swindon
Alternatively, you can email or call us to pre-register –  Contact Us 
We are very grateful to Optelec – 'Leaders in low vision magnification', Newmedica – Eye Health Clinics and Irwin Mitchell for sponsoring the 2022  Eye Can events.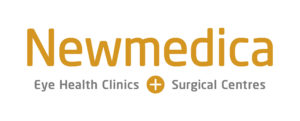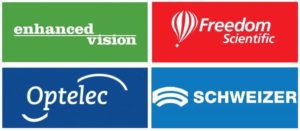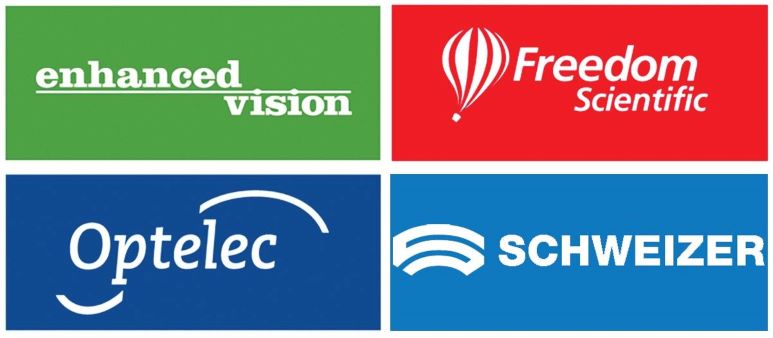 How to get to STEAM Museum
Walking
STEAM is located in the Rodbourne area of Swindon. If you walk to STEAM from the Swindon Railway Station, Town Centre or Bus Station, it is likely to take you 10 – 20 minutes depending on your pace.
The Museum shares the historic Churchward site with McArthurGlen Swindon Designer Outlet, Heelis (National Trust HQ), English Heritage, Historic England and the National Monuments and Records Centre.
By Road
From the M4, take junction 16. For all directions, follow the brown tourist signs for 'Designer Outlet' or the 'M' for museum signs (towards the town centre and Rodbourne).
Parking
The main and closest car parking for STEAM is located at the Swindon Designer Outlet North Car Park which is just five minutes' walk from the Museum.
If you are using a Sat Nav, please enter 'Kemble Drive' for the North car park.
By Rail
London Paddington to Bristol line. Turn right outside the Railway Station and follow the pedestrian path until you come to the GWR tunnel (on the right) which is signposted to STEAM. Your route will pass English Heritage and residential apartments, soon leading to STEAM.
For train times and to purchase tickets, please visit: www.gwr.com
By Bus
Regular bus services provided by Swindon Bus Company and Stagecoach West run from Swindon Town Centre. There are many bus stops within a short walk of STEAM.
From Swindon Town Centre, bus numbers 1, 1A, 5, 10, 19, 22, 53, 54 and 55 stop close to STEAM – ask the bus driver for the Designer Outlet.
For details of buses, times and routes, please use the Swindon Travel Choices Journey Planner.
More events like this
29 Mar 2024 10:00 am to 1:00pm
A Community Sight Loss Advisor will be at Insight Gloucestershire on the 4th Friday of each month. Drop in 10-11am. Appointments 11am and 12pm.
23 Feb 2024 10:00 am to 1:00pm
A Community Sight Loss Advisor will be at Insight Gloucestershire on the 4th Friday of each month. Drop in 10-11am. Appointments 11am and 12pm.
26 Jan 2024 10:00 am to 1:00pm
A Community Sight Loss Advisor will be at Insight Gloucestershire on the 4th Friday of each month. Drop in 10-11am. Appointments 11am and 12pm.