Tips and Tricks – In the Kitchen
Being able to prepare meals is an important part of living independently, sight loss shouldn't prevent you cooking dinner and if you enjoy cooking there's no reason why you should stop.
We've collected some handy hints to help make navigating your kitchen and cooking meals a little bit easier, and of course to help you stay safe.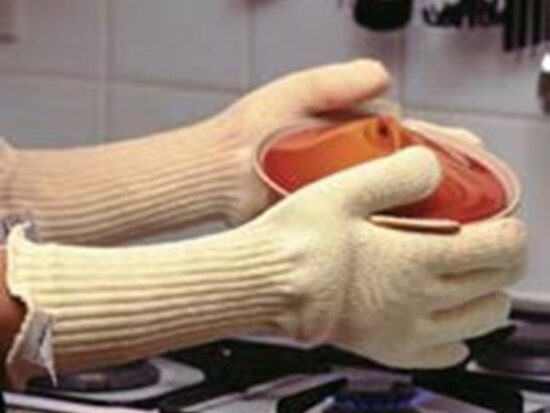 1. Use long arm gloves to remove things from the oven and brightly coloured oven shelf protectors can be useful too.
2. Use stick on LED lights in dark cupboards or under cupboards in workspaces to give extra lighting.
3. Organise your cupboards so that items of the same type are in the same place, for example soup on one shelf and tea on another. You could use boxes and trays to separate different items.
4. Using elastic bands around items can help identify them particularly if packaging is similar.
5. Use a pizza cutter when slicing sandwiches instead of a knife.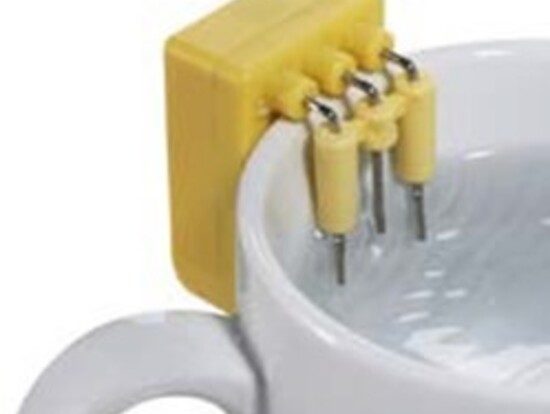 6. A Liquid Level Indicator will let you know when your cup is full, it has two metal prongs that hook over the side of the mug and when the liquid you are pouring reaches the top and touches the prongs, it will beep, so you know to stop pouring
7. When making drinks consider the colour of your cups so they contrast with the liquid and you could use a tray to create a contrast with the cup. There are also machines that will boil and dispense one cupful of water at a time..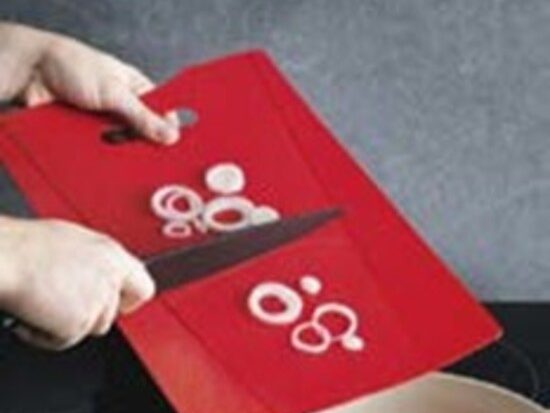 8. Consider colour and contrast for things such as mugs on work surfaces, plates on tablecloths to help highlight different items. You can also colour contrast food that you are chopping, for example use a white chopping board for a red pepper.
9. Pressing a metal comb into an onion will avoid any cuts whilst chopping. You can cut between the teeth of the comb and avoid the knife slipping out.
10. When slicing vegetables angle the knife away from the body and fingers slicing diagonally rather than directly down. Holding items with a fork can also keep your fingers away from the knife when cutting.
11. Using scissors for certain chopping tasks can be helpful.
12. Use tactile, audible and talking equipment such as weighing scales, timers and measuring spoons.
13. Using raised brightly coloured dots on kitchen equipment can help with setting temperature dials on ovens, setting timings on microwaves and marking programme settings on washing machines.
If you would like more information on any of these tips and tricks, our Community Sight Loss Advisors are always happy to help.