Technology Guides
Accessible guides to help you make the most of the technology you have in your home.
Communication and technology

tags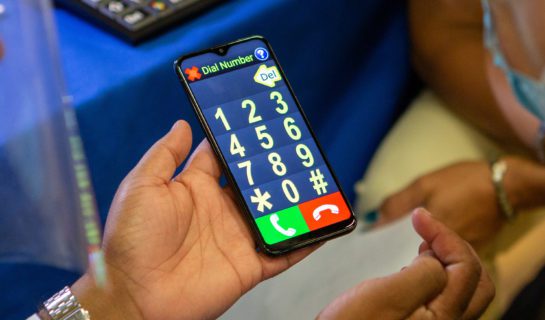 On this page you will find some simple user guides to help you make the most of the technology you have in your home.  Whether it's using the internet, joining video calls or simply phoning friends and family for a catch up chat.
We will be adding more information to this page over time.  If you can't find the information you need, you can contact one of our Sight Loss Advisors who will be able to support you with any technology questions.  Please contact us.
All our guides open in Microsoft Word – we have found this is the best format for screen readers.  When you click the button, a Word document will download.
---
Video Conferencing and Group Audio Calls
This guide introduces Zoom software.  Zoom is a popular choice for video calls.
Zoom- Joining Audio and Video Calls
---
Using Accessibility Settings on your Phone or Tablet
Synapptic is designed to be a basic and easy to use smart device for people with limited or no vision to use.
Find out more about accessibility features on Samsung Galaxy and other Android phones.
Samsung Galaxy and Android Accessibility
---
Making Technology Accessible
Windows 10- Setting Up Magnification
Windows 10- Setting Up High Contrast
How to set up High Contrast on Microsoft Edge
---
User information for specialist software
---
Entertainment
Amazon Alexa- Information and Entertainment
---
Useful Apps for your phone or tablet
---
TV Licence Information
If you are registered blind (severely sight impaired) then you can get a "blind concession TV Licence".  This gives you 50% off the cost of your TV Licence. Unfortunately you are not entitled to this if you are registered as partially sighted (sight impaired).
Changes to TV Licences for the over 75's from 1st August 2020
As always, if you have any further questions, or would like help to go through this content, please contact our sight loss advisors.