A day in the life of a Community Sight Loss Advisor
There's no such thing as a typical day for a Sight Loss Advisor! But this is an idea of what it's like to work in our team and the type of things we can do.
This story is about Alison in South Wiltshire, but of course our team are working across the West of England.
Alison's Day
I'm working from our Resource Centre in Salisbury today.  I hold hubs and visits across the South of Wiltshire.  But I do love our resource centre – having everything in one place, and lots of extra demonstration equipment that I couldn't fit in my equipment case!
The difference technology makes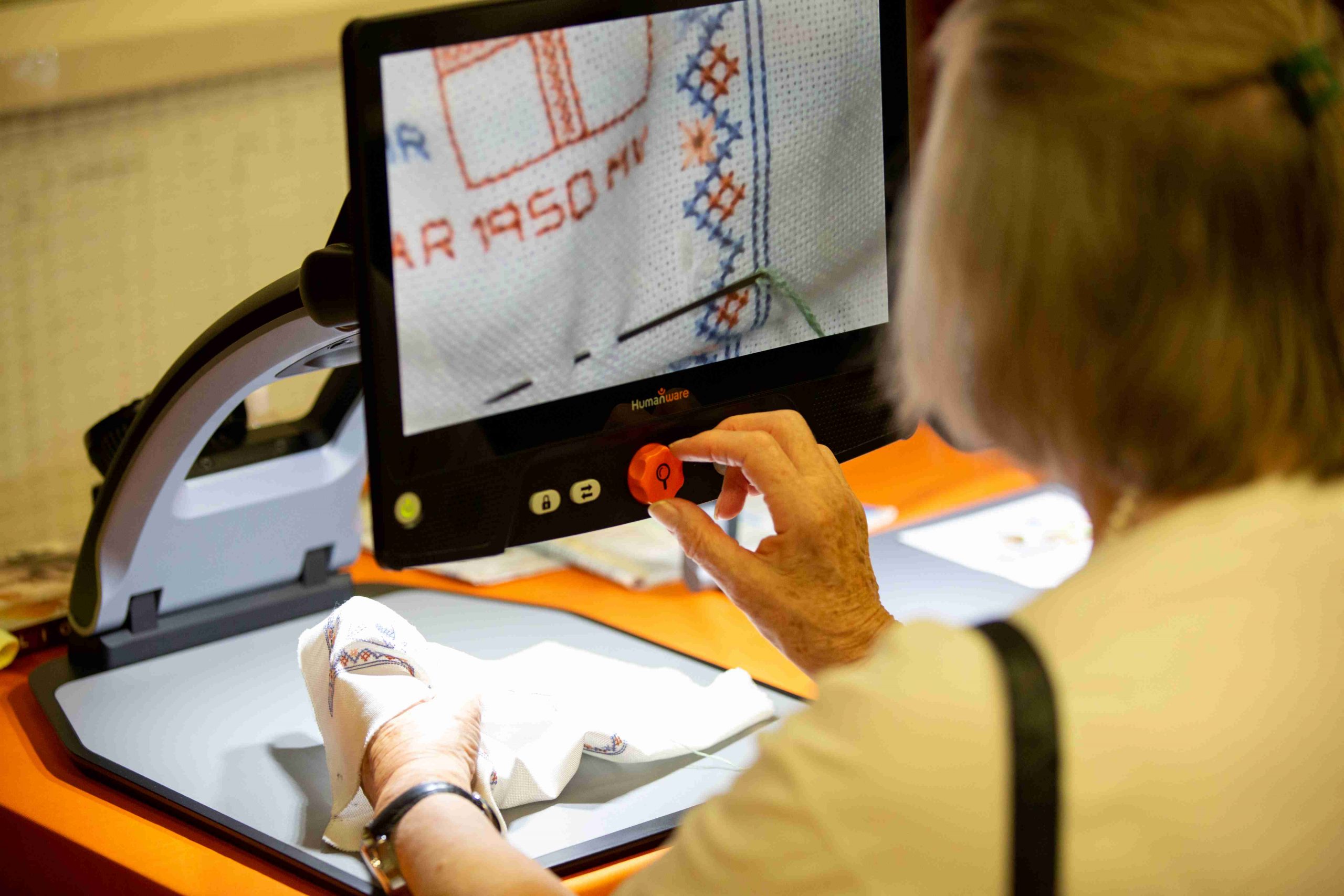 I start the day with an appointment with Mrs Clarke.  At our first meeting I thought that a video magnifier might help.  When we tried it, her face just lit up – she could actually read again for the first time in ages!  We had a second-hand one in Devizes, so I've brought that down to see if it is what she needs.  Mrs Clarke asked me if it would work for photos on her phone.  I hadn't tried that before, so we gave it a go!  It came up on the screen as clear as anything.  Mrs Clarke couldn't believe it – "Oh my gosh – I am going to be able to see photos of my grandchildren!"  She goes away happy, and I know I've made a real difference.
Our social hub
Our Resource Centre isn't quite big enough for our social group, so I rent a space over the road at the Baptist Church.  A social group is really different to the other services we offer.  It's a chance to meet others with sight loss, and there have been some lovely friendships made.  Importantly, it's also a chance to share information and worries with people who understand. You really can't beat that feeling of mutual support.
There is a core group of people who always attend, but we also get one or two new people every month.  The group are great at welcoming new members and finding out how they can share and help each other.
I especially like that many people come with their partners.  Most don't see themselves as a carer when living with a loved one, but talking to other people in the same situation can be really helpful.
Talking to a new client
In the afternoon, after the social group, I have another client appointment, and some phone calls to make.  I wrap up my day with a phone call to a new client, Mr Taylor.  As well as being partially sighted, he's been really unwell, and is listening to a couple of audio books every week – they've become his lifeline.  He has been buying books on CD, but this is expensive and takes up a lot of room in his house!  I take his details and I'll pass them to our volunteer to start regularly sending him books on CD.  I think there is much more I can do to help him, so I make an appointment to see him at the resource centre for an assessment.
The best part of my job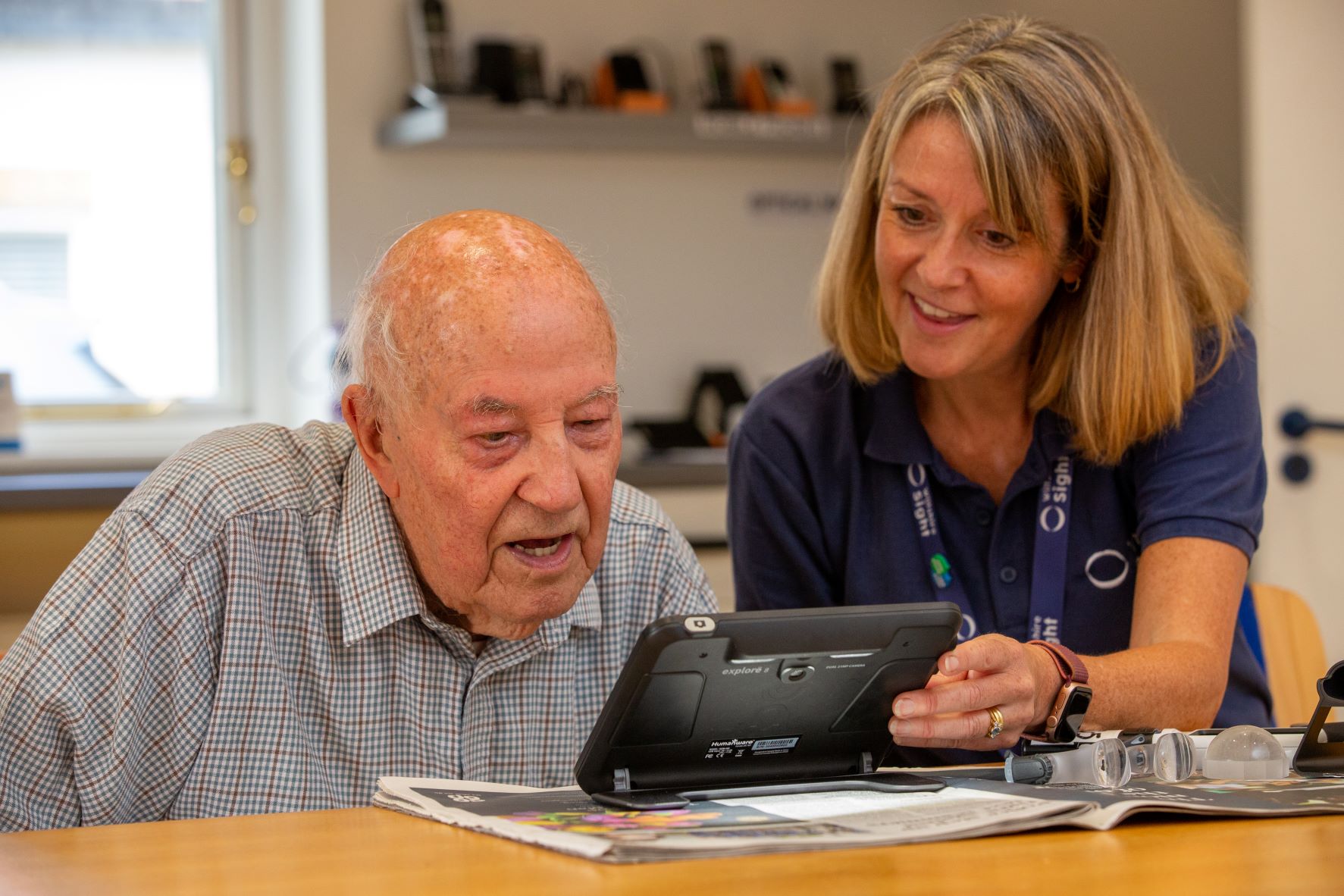 "I know it sounds like a cliché, but my job is really special and I get to make a difference.  The difference I can make for someone newly diagnosed is especially rewarding"
* We have changed the clients' names, and edited some stories to fit.  But all of this is real work, and represents real local people we help every day.
Alison and the team spend all their days helping local people living with sight loss.  If you were able to make a donation to support this work, we would really appreciate it.