Making Tech Work for you – Travel Apps
Communication and technology

tags

Moving around

tags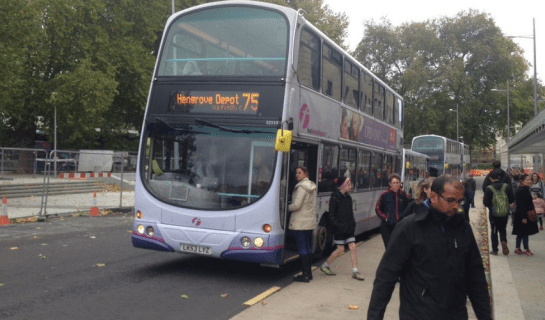 There are several Apps available that you can download to your mobile phone or smart device that can help you to plan a bus journey. I generally use Moovit or UK Bus Checker. Both of these Apps are free and can be dow
nloaded from either the Play or App stores.
You can plan your journey by entering your destination into the search box, the App will then give you a route plan, including bus numbers and departure times.
If you are standing at a bus stop where multiple buses stop and are unsure which one is coming next, you can use UK Bus Checker to inform you.
The App will use GPS to locate exactly where you are and present you with a list of your nearest stops. 9.9 times out of ten, the stop you are standing at will be the top one on the list.
Once you have selected the correct stop, the App will show you a list of bus numbers and how far away they are. The nearest bus will be top of the list, you will see or hear the bus number and how many minutes it is away.
If multiple buses stop at your stop, this is a good way to find out which bus is due to arrive next. It is still best to double check with the driver that you are on the bus you want, but on the whole I have found this is very reliable.
When waiting for a bus, try and position yourself so you are visible to the driver as the bus approaches. Some people hold out a piece of paper with the bus number on if they feel this helps. It is always useful to keep all tickets and passes easily accessible, tickets are also available on your smartphone.
So, you are on the bus and on the move but how do you know where to get off?
If the bus you are on does not have spoken stop feedback through the speakers, both UK Bus Checker and Moovit will inform you when you are approaching your stop. All you need to do is enter your destination and let the App do the rest. It will use GPS to track your progress and when you are approaching your stop, it will let you know.
When I moved to a new city, I found these tools invaluable and reassuring. I always know where I am going and where I am on the bus journey.
People who are registered Sight Impaired or Severely Sight Impaired have access to discounted travel on public transport. You can discuss this with your local council.
If Apps aren't your thing or you haven't downloaded or used them before, don't forget we can help you with that. We can assist you with using technology for the first time and help you adjust the settings to change font size, colour and contrast and to add audio and voiceover functions. We can even loan you a tablet to get started on, via our free loan and learn service.
By Marc Gulwell, Senior Sight Loss Advisor