Getting out and about
Taking a carer or companion with you on trips out.
Health & Wellbeing

tags

Moving around

tags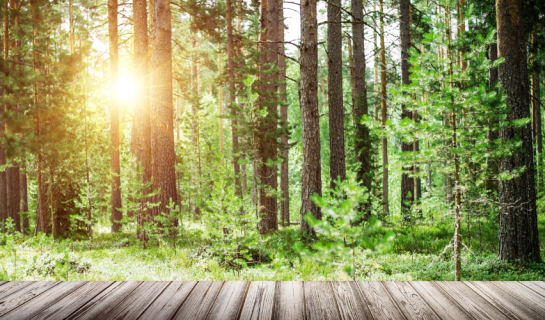 New places can be hard to navigate – or feel quite dangerous.
It can be really helpful to take someone with you – and that is why lots of places offer free entry for a companion who is assisting you.  Often this is referred to as a "carers pass".  We know that not every person with sight loss needs care.  But a companion can make a day out much easier and more enjoyable, and we're providing advice in case that is useful for you.
We've created a list below of some useful links to places that we know have accessibility offers.  We do not have partnerships with these organisations, we are just sharing information we've found that we think might be useful. And this list isn't exhaustive.  If there is somewhere you want to visit, but you don't feel it's possible to attend alone, then call and ask them if you can bring a carer or companion for free.  Ask for this as part of their "disability access scheme" – if the person who answers the phone doesn't know straight away, this might help you find the person who does!
Accessible guides and taking a companion
The Rough Guide to Accessible Britain is a brilliant resource to help plan a day out.  The guide is designed to offer peace of mind, and information in advance of your trip.
The Carers Trust have a brilliant list of resources for Days Out
And Carers First have a very long list of discounted entry for carers – sports events, concerts and theme parks, and advice on how to find out more.
The National Trust offer free entry to carers or a companion.  To make your visit as easy as possible, they recommend applying for their free Essential Companion card.  But you don't need a card to bring your carer or companion.
English Heritage also recommends you call them 0370 333 1182 for a "letter of authority" to bring a carer or companion.  But again, you don't need to do this, they don't ask for proof and you can just let them know when you arrive.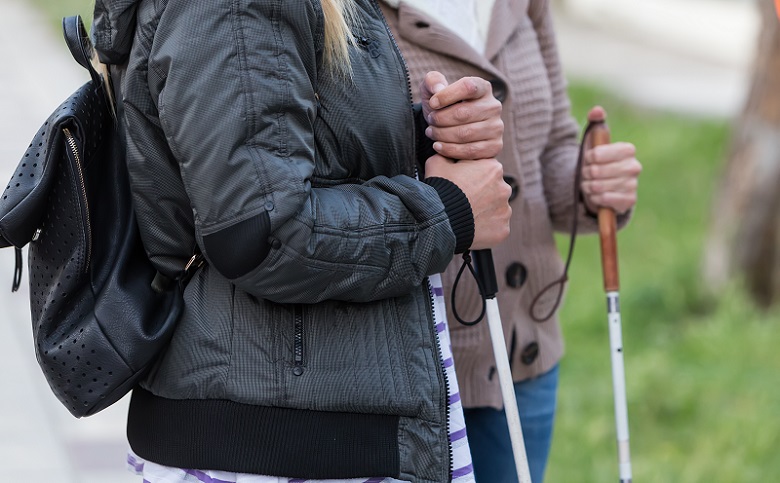 In our region
Sensing Nature at Westonbirt is a wonderful chance to explore the trees using your non-visual senses.  They also have self-guided sensory walks available.
The SS Great Britain has a tactile model of the ship, to help blind and partially sighted visitors explore.  And they provide Braille or large print versions of the guide book.  Just ask on arrival.
Stourhead offers to arrange a touch tour guide of the house by calling 01747 842020
Also ask for audio descriptive tours at Bath Spa and Pump Rooms, and at Stonehenge.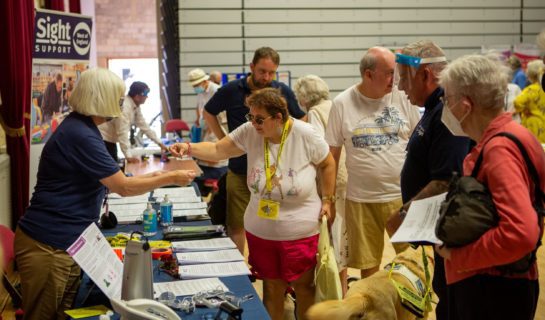 We run events across the West of England to connect people and help them find solutions to the challenges faced when living with sight loss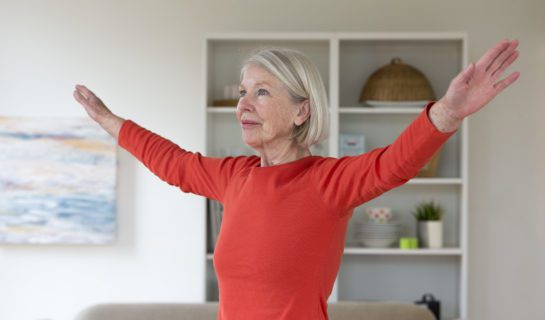 A visual impairment should not be a barrier to taking part or enjoying exercise or sport. Whether it is just to keep healthy, get fit or even if you want to compete, there are lots of opportunities for all age groups.